General Elections are only three months away, and Ruto and Raila have emerged as top presidential candidates, with a strong chance of succeeding President Uhuru. Following the latest Mizani Africa opinion poll, the popularity ratings of Dp Ruto and Raila Odinga have shifted significantly in the Ukambani region.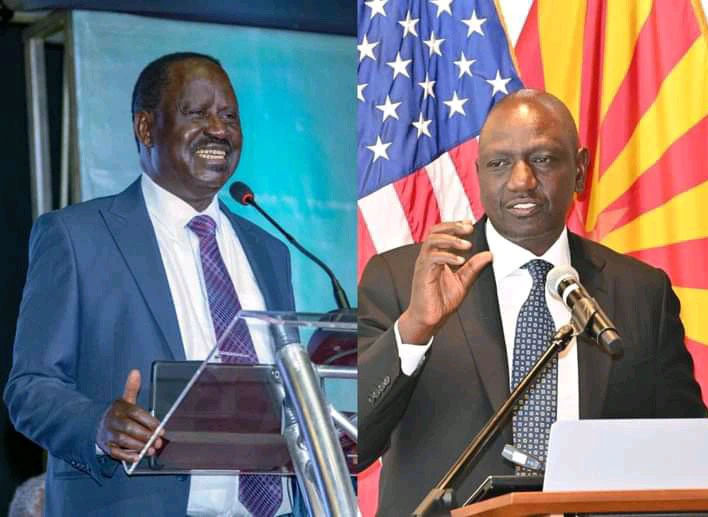 When comparing the popularity of Ruto and Raila in the Ukambani region, particularly in Kitui and Machakos, there is a clear difference, indicating that the statehouse race is taking shape.
Ruto's popularity in Kitui had risen by 6.4 percent as of February this year, standing at 24.4 percent, while Raila Odinga was at 33.3 percent, commanding the lead by 8.4 percent. In Machakos County, Ruto received 35.6 percent of the vote, while Raila Odinga received 33.2 percent, giving Ruto a narrow lead.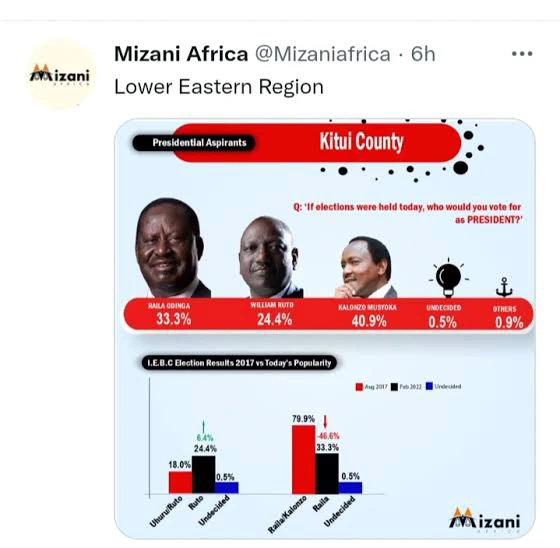 Three months later, Mizani released opinion polls of the Ukambani region, where a significant difference was observed. Kitui Ruto's popularity stood at 21.7 percent, up from 24.4 percent in February, while Raila's stood at 76 percent, up from 33.3 percent. Ruto's popularity in Machakos County was 22.7 percent, a significant decrease from 35.6 percent in February, while Raila's increased to 76.6 percent from 33.2 percent.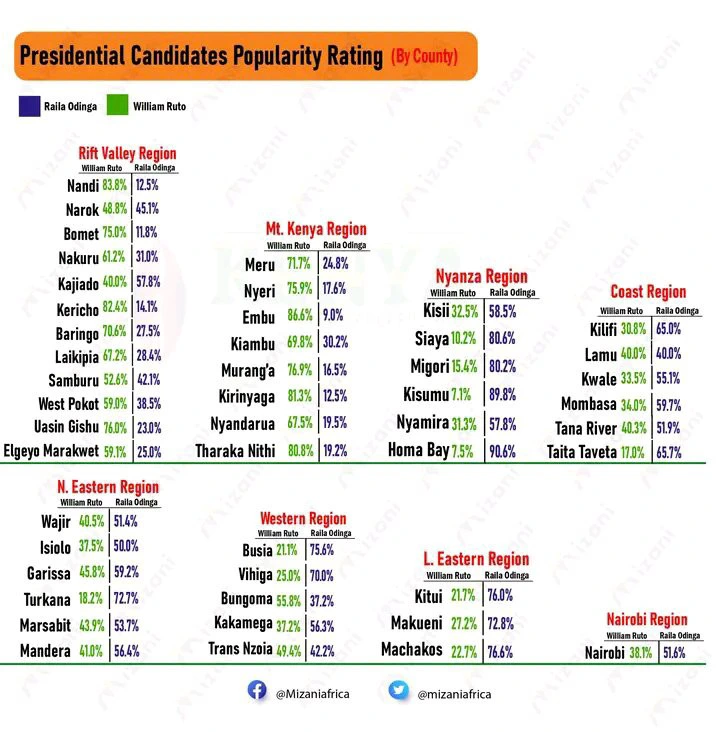 The massive landslide in Raila's favor over Ruto's in three months raises many questions, especially given that the August elections are still three months away.