Former Kiambu Governor William Kabogo has spoken out for the first time about his decision to support Deputy President William Ruto's candidacy under the Kenya Kwanza umbrella.
The long-time ally of President Uhuru Kenyatta explained to the media on Tuesday, March 22, that the secrecy in the Azimio La Umoja coalition drove him to the DP's camp.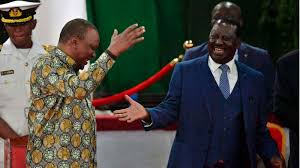 Tujibebe Wakenya party leader narrated how he was given no answers when he asked about Azimio La Umoja's plans for the vote-rich Mount Kenya region if his party won the August election.
He also stated that he was kept in the dark about the discussions that former Prime Minister Raila Odinga was having with the Head of State.
"I asked questions, but they were not answered. I asked Azimio about their plans for Mount Kenya and what they discussed with Uhuru as he exited, and they were deafeningly silent. They didn't want to say anything "He elaborated.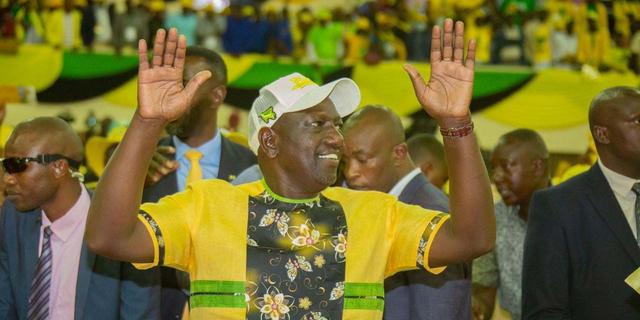 The Kiambu gubernatorial aspirant went on to describe his discussions with the DP, claiming that he pushed for the coalition to use the one man, one shilling formula proposed in the Building Bridges Initiative (BBI) in allocating funds to the devolved unit.
Despite being told that full adoption of the model was impossible, the former governor stated that he was promised that it would be used to allocate some funds to county governments.
"I went to Ruto and asked him the same question, telling him that one man, one shilling, would go a long way for the region. He responded that the model would harm many counties, but he promised me that additional funds would be allocated to counties during his administration and would be distributed based on population."
Kabogo, on the other hand, insisted on having the DP's promise in writing before the August 9 elections.
"I want it in writing, and we've agreed on that. If he does not put it in writing, I will reconsider."
He also stated that his support for the DP was not guaranteed, and that he would change his mind if circumstances changed.
"A large number of people in the Mount Kenya region support Ruto." There is a certain wave that can be attributed to a variety of factors.
"I only have one vote, but for the time being, unless I am given another reason, I will vote for Ruto." "However, if circumstances change and I am forced to vote for myself as President, I will," he stated.