Ben Githae, a gospel singer, has revealed intimate details of his chat with President Uhuru Kenyatta, which led to his endorsement for Raila Odinga of the ODM party over Deputy President William Ruto.
Githae said he chose to support the Azimio la Umoja campaign after the Head of State informed him of his tense relationship with his Deputy and his recent political dalliance with Raila in a TV interview on Saturday, March 19.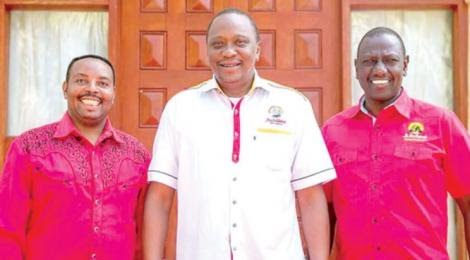 According to the gospel musician, the political landscape changes with the seasons, and Kenyans should not be shocked by his support for the former Prime Minister.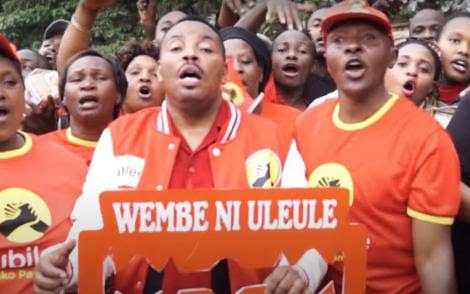 Dynamics shift, and I was supporting Uhuru at the time, and I've been supporting him since 2007. We had a talk with him about the same issue, and he informed me that owing to a lot of issues, we had to change course (in favor of Raila). Uhuru has never led me astray; he has always confirmed that Raila is the proper path to take. Ben Githae stated, "I have followed him down that path."
While discussing how music and politics intersect as the country prepares for the August general election, Githae noted that his 2017 hit Tano Tena became a movement in and of itself, generating a cult-like following that backed the UhuRuto campaign.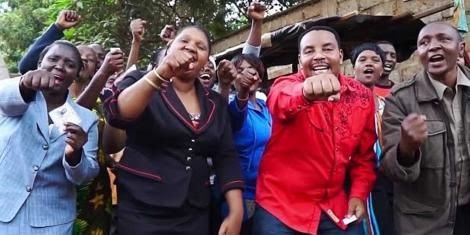 He remarked that the Baba Tosha song was already sweeping the young during rallies, and he hoped to replicate that energy in the Azimio la Umoja.
"Tano Tena had a lot of influence throughout the 2017 campaign and election season, and it still has a lot of impact today," the singer said.
Githae, who has been chastised by some Kenyans, had originally promised to write a campaign song for Raila provided President Kenyatta would publicly back him, which he has already done.
"I noticed people teasing me when I was pictured with Raila Odinga the other day." Some believed that I had moved to assist him, but they were unaware of the circumstances surrounding our meeting," the singer explained.
"I am a passionate supporter of Uhuru," he added. "If he says I support Raila, I will back him."
The musician has previously spoken publicly about his relationship with Uhuru, stating that the two share a tight bond.
"When I lost my mother, he phoned me and pointed me to the person I needed to see for help. "That's how close we are," the gospel singer explained.