President Uhuru Kenyatta and his deputy, William Ruto, have escalated their verbal sparring, with the boda boda crackdown being the latest point of dispute.
In a public rebuttal to Ruto, who argued that the government was to blame for confiscating motorcycles and streamlining a sector plagued by rampant crime, Uhuru did not mince his words.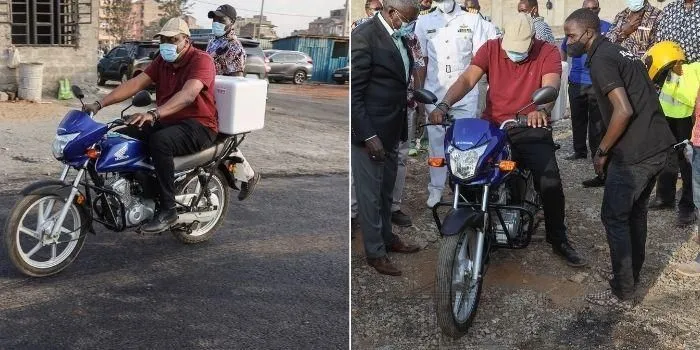 On March 18, the President stated in Kariobangi, Nairobi, that the DP and other politicians were politicizing the issue. After opening the Margaret Kenyatta Children's Hospital in the neighborhood, Uhuru addressed the issue.
His main fear was that politicians were gaining power by using the current national discourse on the boda boda business.
After the assault of a Zimbabwean diplomat along Forest Road, he informed boda boda operators that he would meet with them to negotiate a way forward.
"I'm sure you've heard what some politicians have said about boda boda. Don't pay attention to them. I promise that we will meet with some of you shortly to build a framework that respects women while yet allowing them to work "According to the President.
His remarks came just days after DP Ruto accused the government of having hidden agendas by seizing boda boda operators' motorcycles.
DP Ruto asked boda boda drivers in Nairobi to pick up their motorcycles from police stations, an order that his detractors claimed may have ignited a revolution against the cops.
Ruto said that the police were being exploited by the political class to oppress the riders, and that the legislation should not have been enforced on operators who had not broken the law.