Godon Opiyo, a political commentator, has launched an attack on Ruto's camp, accusing them of being to blame for all of Kenya's misery.
According to him, Ruto and his cronies, such as Kimani Ichungwah, passed some hard tablets informing Kenyans of kickbacks, but the result was that Kenyans suffered.
"We are suffering because Ruto approved highly unnecessary projects that were included in the budget for kickback motives through Ichugwa." Gordon Opiyo was quoted as saying.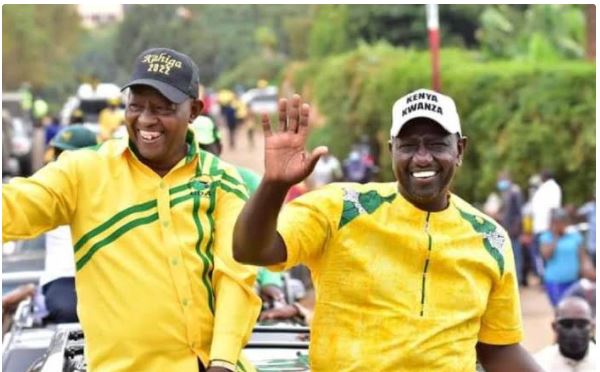 Most legislative committees, including the budgetary committee, were under his supervision, notably the budgeting committee, which was led by Kimani Ichugwa. DP was also accused of approving Kenya's 2013 budget.
"Under the puppet Ichugwa and with the support of Duale, Ruto controlled the money that was to be allocated through parliament," Gordon Opiyo said.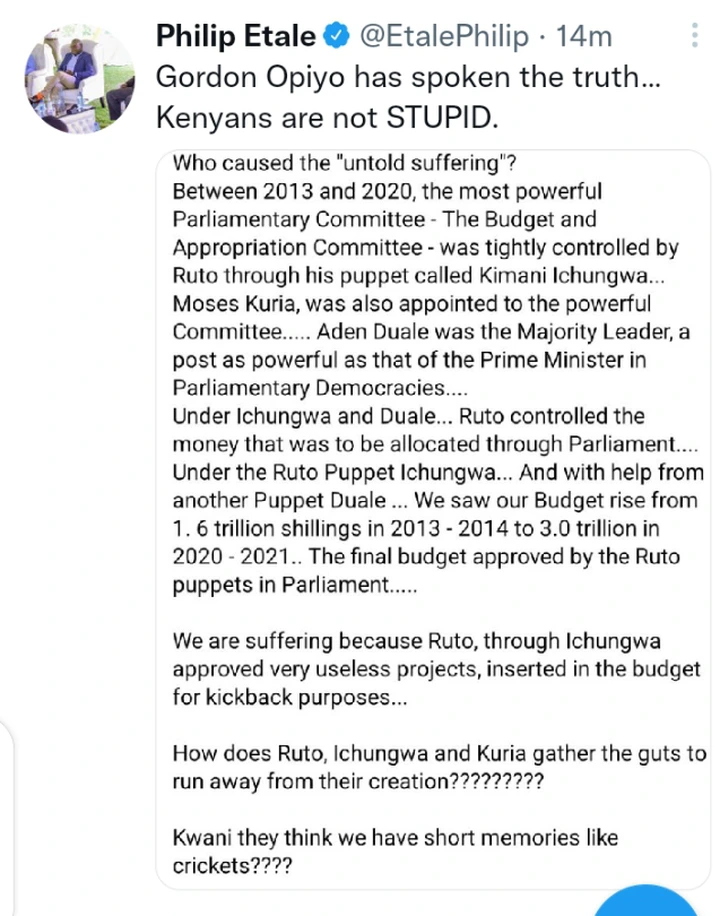 He went on to say that the vice president and his associates should not run away from the problems they created because the people have not forgotten about them.