Following the Handshake, Uhuru and Raila, who had previously been adversaries, went on a road of "building bridges to link Kenya."
According to political experts, the theme of creating bridges culminated in the development of the Azimio La Umoja alliance, which has the support of more than 15 political groups supporting Raila's State House candidacy.
Raila has repeatedly claimed that the State has been a stumbling block in his prior presidential attempts.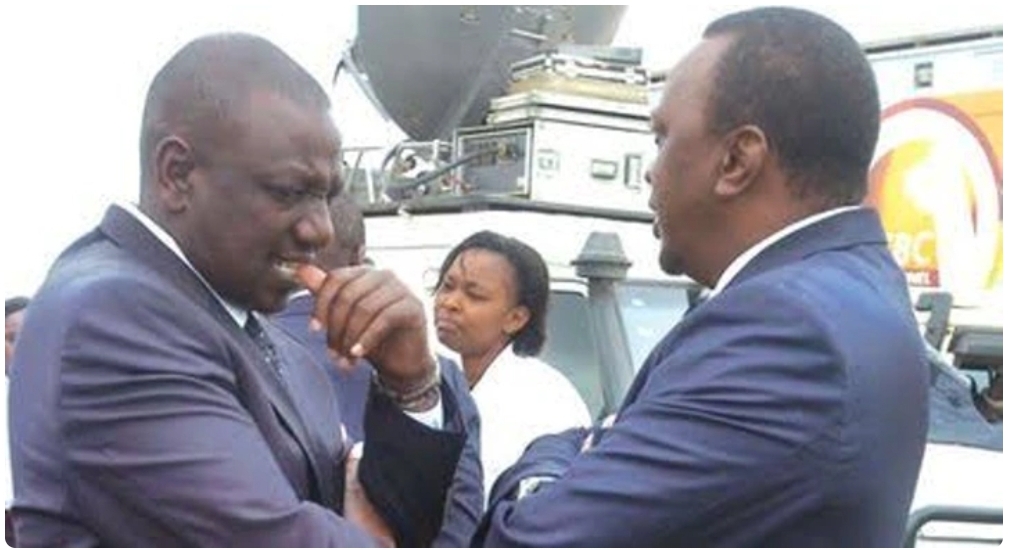 However, the former opposition leader appears to be in a good position now, surrounded by State apparatus and backing.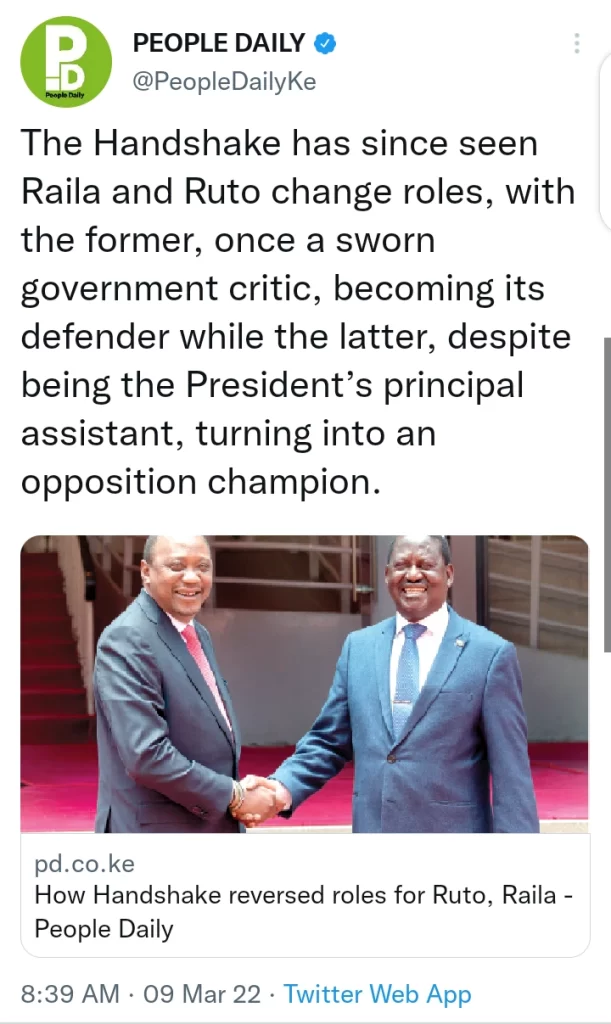 He will gain mileage from the support he will receive from the sitting President and the State machinery. "It's a considerable shift from his prior efforts," political expert Prof Peter Kagwanja notes.
On the other hand, Ruto, who has never hidden his disdain for the Handshake, has emerged as the primary casualty after his defiance cost him not only his friendship with Uhuru but also his position as Uhuru's principal assistant, eventually leading to his expulsion from the Jubilee Party, which he helped found.
The DP is also thought to be rapidly losing control of Mt Kenya, Uhuru's bastion that appeared to be closed to other players at first.
Some experts and fans, however, claim that Ruto, who shortly after the Handshake created a cabal of lawmakers rallying around the Tanga Tanga faction to fight his boss while promoting his presidential ambitions, skillfully played the victim card to elicit public sympathy.
Due to the tyranny of numbers that Ruto and Uhuru had amassed before to the Handshake, only four years separated Ruto from the presidency. He was, however, stripped naked and left a bitter man."
"Raila remains the ultimate victor in all of this since he broke Jubilee to establish Jubilee reloaded and the United Democratic Alliance while gaining Uhuru's support," Prof Kagwanja observed.