The ANC party leader, Musalia Mudavadi, has done his calculations and declared that Raila Odinga will not win the election on August 9th.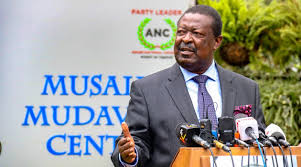 The ANC's leader is unmistakable. Raila previously had NASA members in his camp, including Isaac Ruto, Kalonzo, Wetangula, and himself, but he lost. Without such powerful figures, Mudavadi worries where Raila would acquire the votes he needs to become president.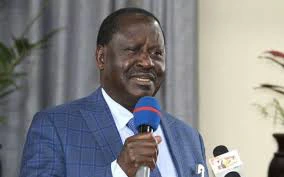 Musalia is convinced that the Kenya Kwanza team would win the polls on August 9th by a large majority of 70% plus one. Raila has lost all of his political bases, but he believes Mt Kenya will help him become president, according to the evidence he is presenting.
When Mudavadi performs his own calculations, he concludes that Raila Odinga will not be able to reach the statehouse. He believes that if they can gain the support of the Mt Kenya region, they will be able to establish the next administration.
Raila Odinga, according to Mudavadi, will be brutally humiliated at the voting box, and he may never be able to defeat them. As things stand, he believes they have everything they need to send Odinga home to live out his days in peace.