Details revealed yesterday that Deputy President William Ruto had travelled Dubai with his close buddy Kapsaret Member of Parliament in what appeared to be a visit to Moses Kuria, who had been sick since receiving a burn from an electric blanket.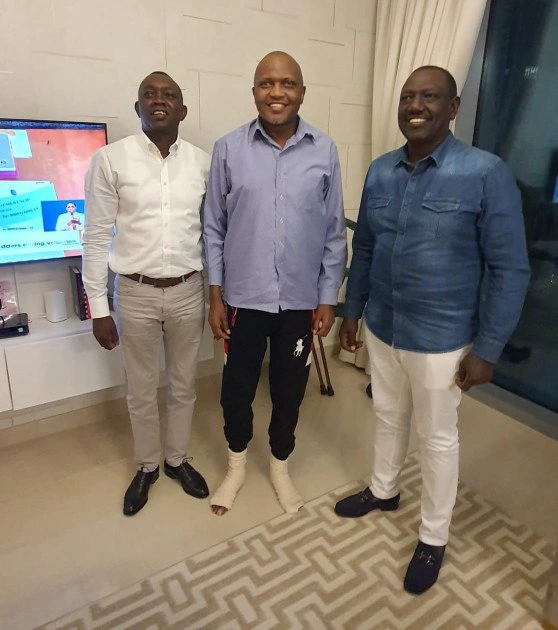 Proffesor Makau, in his opinion, has questioned why Deputy President William Ruto visits Dubai so frequently and not other places such as Canada, the United States, or Europe.
Makau Mutua wonders if Ruto is barred from visiting other nations, which explains why he is solely interested in Dubai. As a result, Makau Mutua has promised to make a huge announcement soon about what prompted Ruto to travel to Dubai.
"WHY does DP @WilliamsRuto ONLY visit Dubai? Has he been BANNED from the US, Canada, and Europe? I will make a major revelation soon! https://t.co/p1BEDHkMbE", reads a statement from Proffesor Makau Mutua.