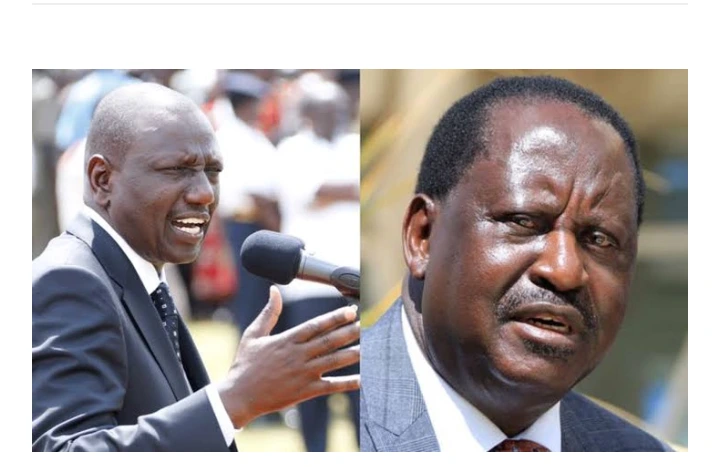 Raila Odinga and Wiper leader Kalonzo Musyoka have been challenged by Deputy President William Ruto to join forces and defeat him in the national election in 2022.
This comes only one day after the former prime minister suggested forming a coalition with Kalonzo Musyoka to challenge Deputy President William Ruto in the 2022 elections.
Here's what DP Ruto had to say on the subject. "They should get together and design a Kenyan plan; you can't just join together and beat someone."
"Being united to defeat someone will not serve the public," he continued.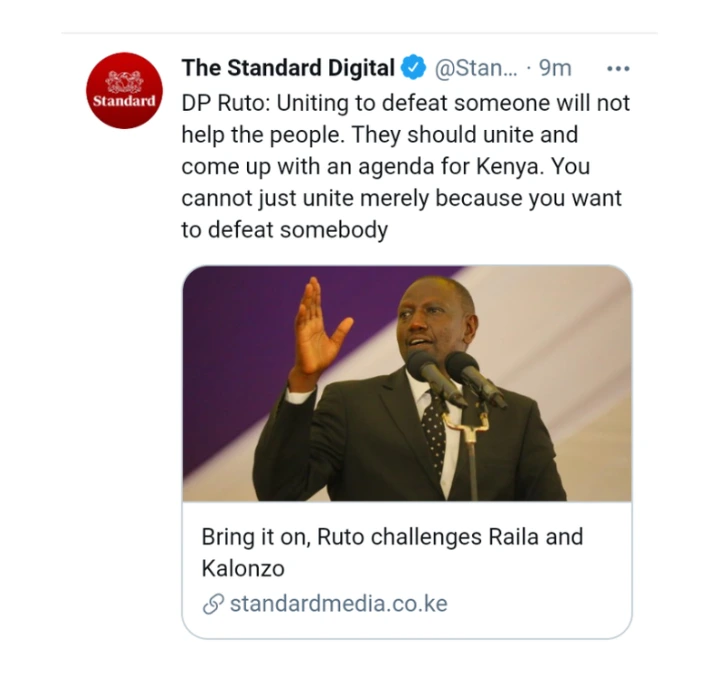 Raila sees DP Ruto as a potential presidential candidate. As a result, he'll need to enlist the help of some of his old political associates.
But why is the former prime minister so hell-bent on defeating Ruto in the upcoming elections, even if it means selling his Manifesto?
Odinga has expressed his ambition to defeat Ruto in the polls on multiple occasions, but we have yet to hear him define his economic strategy or development goals if elected.