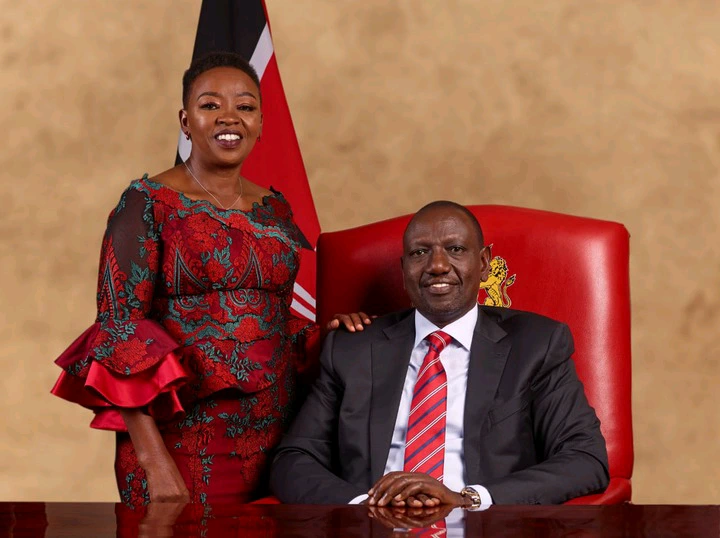 Kenya will formally have its fifth president and new first lady after today ends. It will be official for one regime to expire and for another to begin when these two offices are taken over by two completely different people.
One of the highest-ranking positions in the nation, the first lady's post will be held by mama Rachel Ruto and is supported by tax dollars, as specified in the constitution.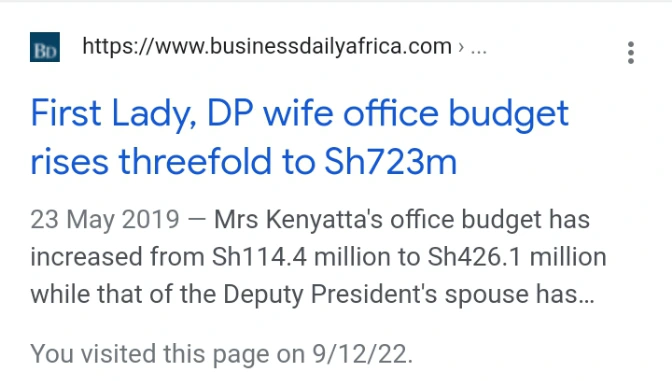 The Treasury allotted sh in 2013. 723,6 million were donated to the offices of Rachel Ruto, the deputy president's wife, and Margaret Kenyatta, the first lady. Their salaries, travel expenses, entertainment costs, and the payment of their assistants' salaries are all included in the budget.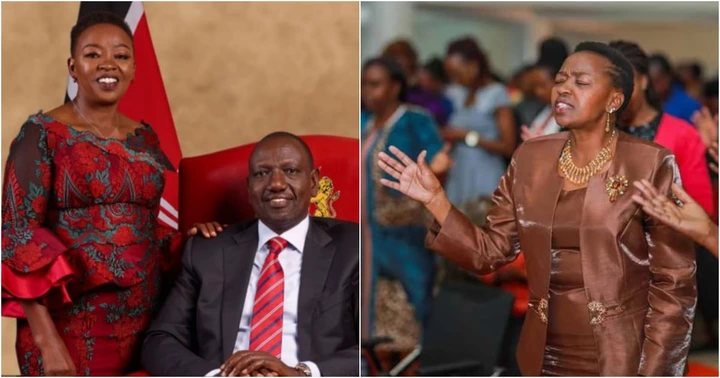 Treasury statistics from the same year show that the first lady's budget climbed from 114.4 million to 426.1 million, and that amount will also be the budget for the next first lady, Rachel Ruto. Mama Rachel was the deputy president's wife and had a budget of sh. The number increased from 72.9 million to 297 million.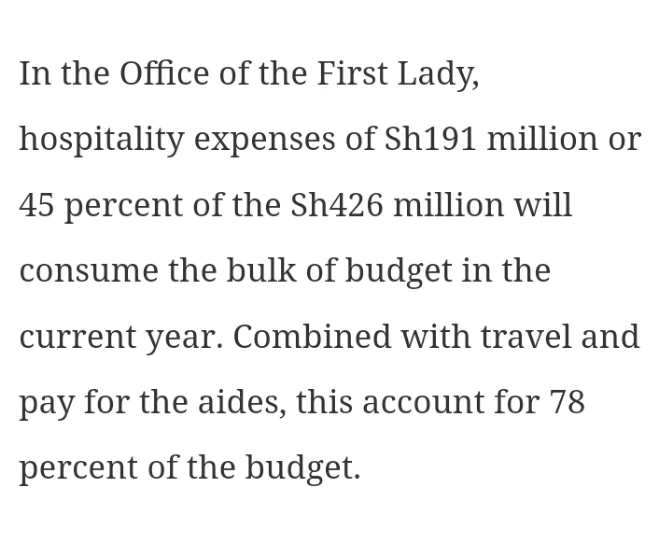 The First Lady's and the Deputy President's wife's budgets are always included under recurrent expenses and frequently cover costs such as supplies, travel, and staff salaries.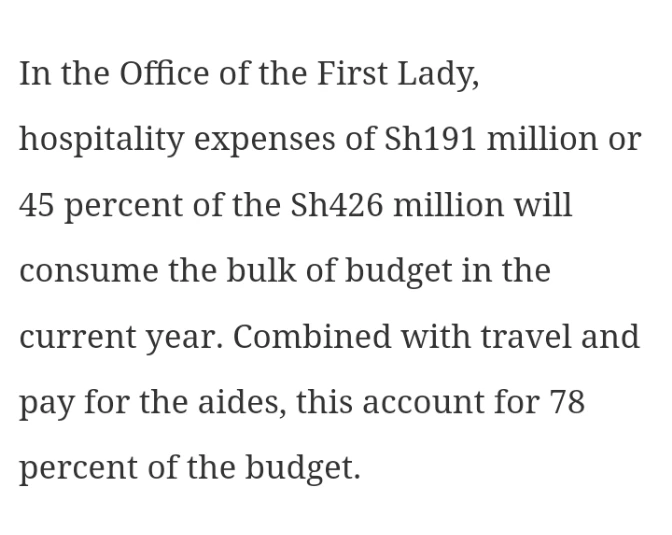 Mama Rachel Ruto, the upcoming First Lady, is anticipated to receive a budget of 426.1 million through the office of the First Lady, with 78% of the money going toward her travel expenses and paying her staff.