A mass exodus is on the horizon at Nairobi-based CGTN Africa, the African division of China Media Group, CMG, where new executives have taken over from corrupt predecessors.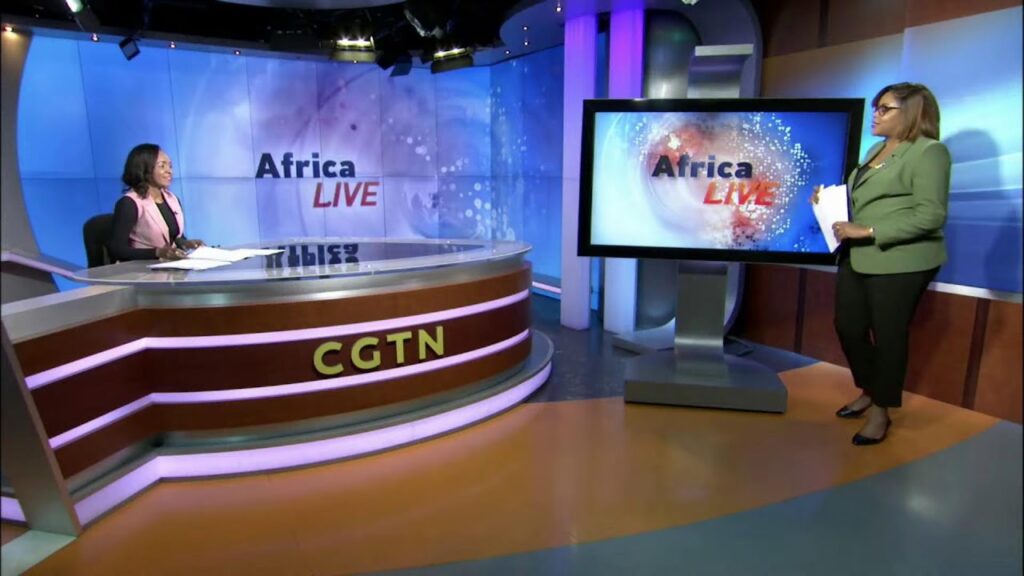 Employees at the failing media outlet have come forward to protest the widespread mistreatment and racism inflicted on them by rude Chinese supervisors who lack even basic academic qualifications.
Some people are unable to communicate in simple plain English and must rely on translators to convey basic information.
The company's management is said to have given them fictitious names in order to conceal their true Chinese identities.
Nobody is allowed to question anything, and journalists are barely allowed to operate.
Over the last year, over eight top-tier newsmen have left the station.
A large number of new media journalists have also chosen to work as independent content creators.
Employees have also spoken out against contract changes from renewable to non-renewable.
An anonymous person sent this to Cyprian Nyakundi and this is what he had to say;
Hi Nyakundi; Kindly hide my id,
It hasn't even been a year since the Chinese media conglomerate rebranded from China Global Television Network (CGTN) to China Media Group (CMG).
Many people, including the workers, expected better things at the time of the launch, with improved working conditions topping their list.
Mr Caori, the incoming CMG group head who was said to have worked for CNN, made promises about content and even a larger scale-up of operations.
However, things appear to be deteriorating.
A year later, workers are leaving the company because the new bosses are worse than the previous corrupt leaders.
The media shell has lost nearly eight journalists in the last year, and more are on the way.
Alex Kiarie, a scriptwriter and field producer waveguide who was poached by KTN News, was the first to call it quits.
Rahab Wambui, the producer of the Faces of Africa series, which was a cash cow for the former Chinese bosses, eventually followed him.
She left after being harassed by the new bosses, but she was never a part of the cartel that siphoned resources under the guise of purchasing content for the Mohammed Amin Media outfit.
Recently, studio cameramen Ken Kaigua and Paul Pembroke walked out in a huff due to career stagnation.
Another writer, Senegalese-American Asta Tall, left, as did another producer, Felix Nyawara.
American journalists, Daniel Plafker of new media, who chose to be an independent content creator, have also left the industry.
Lindy Mtongana, a talented South African news anchor and reporter, has resigned, we understand.
Former Citizen TV reporter Wilkister Nyabwa, news Line producer Isaac, and business news anchor and reporter Ramah Nyang are also rumored to be leaving.
Workers are reportedly dissatisfied with the new bosses' condescending attitude, who are eager to make their lives more difficult by reducing medical insurance coverage, claiming that they are paying too much.
It is rumored that contracts will be changed from the current renewable ones to fixed ones that cannot be renewed once they expire.
The goal is to keep workers on a leash, with contracts acting as a carrot and stick.
A worker who recently requested a raise was told that Kenyans don't deserve it because "they have no other place to work when they leave CMG."
It is also claimed that the new Chinese supervisors are academic dwarfs with no experience in management or media practice.
They are motivated by racism and graft.
Some of them have compromised immigration officials by obtaining work permits through corruption while performing duties that can be performed by locals.
Kenyan workers are essentially forced to work under Chinese labor laws because, to them, Kenya is in China's pocket, and ministry of labor officials sent to investigate are corrupted to keep quiet about the situation.
Some Chinese supervisors are unable to communicate in basic English and must rely on translators.
They have also concealed their identities behind English names, while their Chinese names are unknown to those they supervise.
The situation is so bad that journalists are frustrated because they are not permitted to travel outside of Nairobi to gather news and features.
Instead, they are forced to repackage stories from international media outlets with which CMG appears to compete.
The TV news editor, Xuguang, knows nothing about broadcasting, and his deputy, Yao Hong, knows nothing except yelling at workers.
When it comes to employee issues, the human resource officer has no say, leaving them with no one to turn to.
It is claimed that she has repeatedly failed to investigate employee matters and that her hands are tied.
Workers at CGTN Africa have been pleading for better treatment since 2018, but to no avail.
If China wants to keep its grip on Africa, it should learn to treat its workers well, reduce racism, and stop imposing its ideologies on Africans, according to the source.