The country is gearing up for a contentious general election. President Kenyatta's two-term reign is coming to an end, and he will hand over power to someone else in less than three months. As his successor, he has chosen Raila Odinga over his deputy, William Ruto. This has resulted in him and Odinga bringing on board 26 parties that are working around the clock to keep Odinga in power.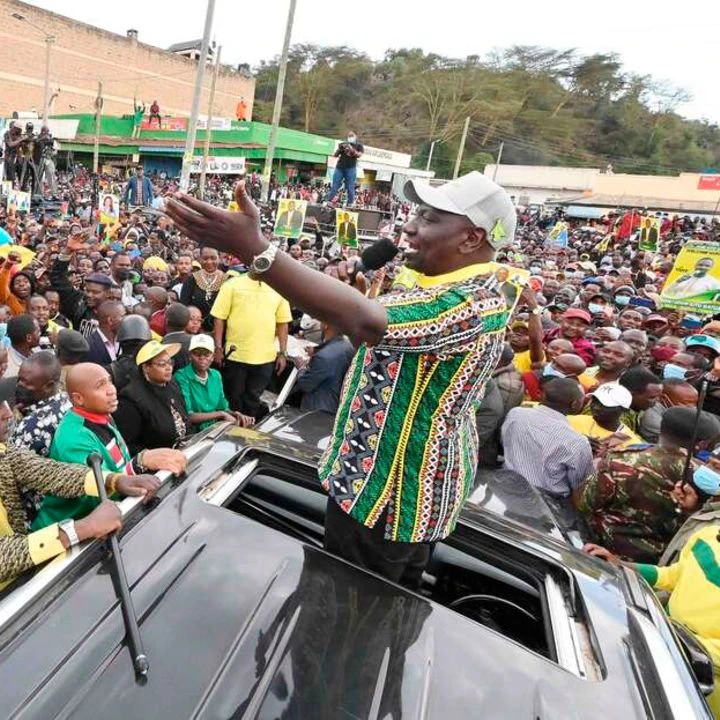 Aspirants are making their way through villages and streets in various towns.
They are attempting to outwit one another.
Those who attend during the campaigns, on the other hand, are usually given money by the aspirants.
Unfortunately, the students were also waiting in line.
Students are even seen wearing uniforms in some places.
Things are changing in the county of Isiolo. It has come to light that classrooms are being left empty as students are hired for campaign rallies. Surprisingly, these students are compensated between Ksh 500 and Ksh 1000. As a result, teachers and parents have been forced to raise the alarm as classrooms remain empty. Day schools are the most severely affected. Hopefully, the politicians who hire these students will abandon this vice that has the potential to ruin the innocent lives of the students.