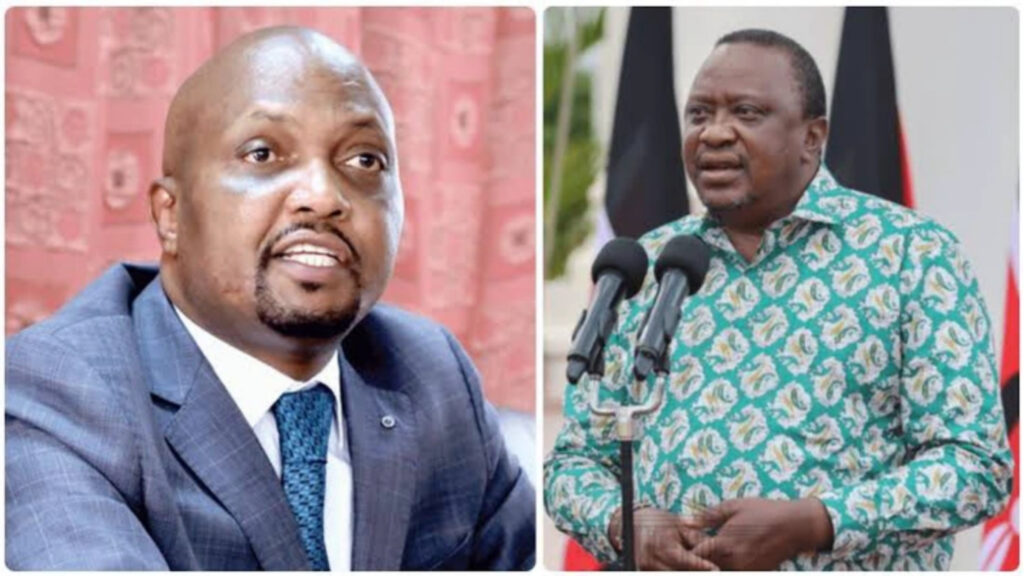 President Uhuru Kenyatta wants to rally his Mount Kenya region behind Raila Odinga's presidential bid.
However, he faces a difficult test because the region currently has strong support in Mount Kenya, according to recent presidential opinion polls.
Now, Moses Kuria claims that President Uhuru Kenyatta has instructed his allies to give every voter a free packet of unga.
He also stated that a 2kg unga currently costs ksh 230, but Deputy President William Ruto plans to reduce the price to shs 90 per 2 kg.
"Uhuru Kenyatta has directed his Jubilee candidates to hand out free packets of Unga to every voter. A 2kg packet of Unga costs Ksh 230 at retail. Accept Uhuru's gifts but send them back to him with a message. William Ruto will reduce the price of 2 kilograms of Unga to Ksh 90 in 45 days "Moses Kuria stated