Five construction workers are believed to have died when a three-story building under construction in Kitengela's EPZ area collapsed mid-morning.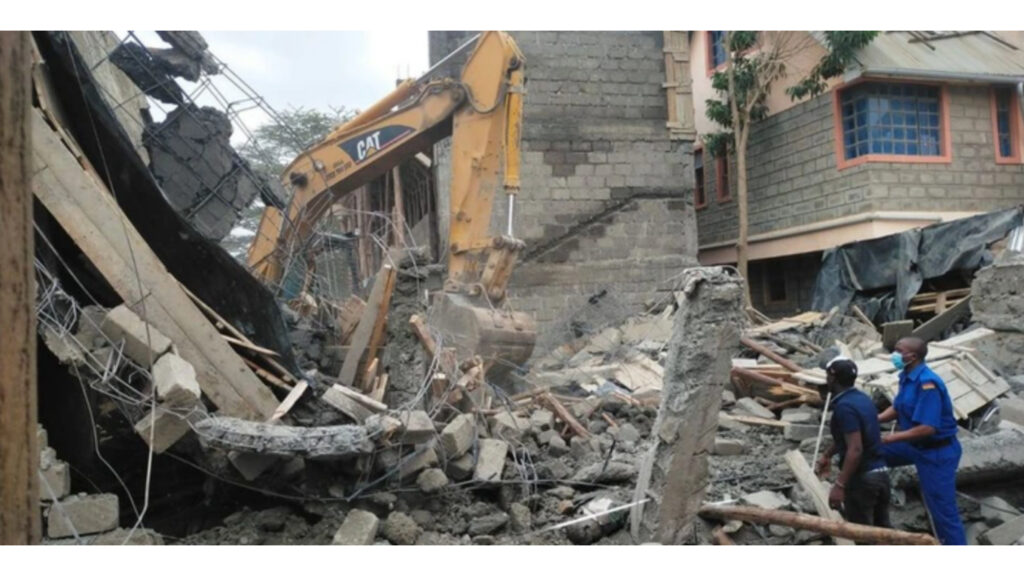 This morning, a section of the building caved in during ongoing construction, trapping workers who were unable to flee for safety. Some people narrowly avoided death.
"I heard a scream, then a heavy thud." The entire area was enveloped in heavy dust for a brief moment before falling silent. "It's so unfortunate that we've lost young men who were trying to earn a living," one of the witnesses said.
It's unclear how many more people could be trapped inside the debris. This is not the first time that people have died after buildings have collapsed in recent months.
In December of last year, nine workers were killed when a crane collapsed on a construction site in Murang'a.
More as the story progresses…