Four officers escaped arrest after being apprehended by Ethics and Anti Corruption Commission (EACC) officers while collecting bribes from motorists using the Embu-Meru Highway near Embu University.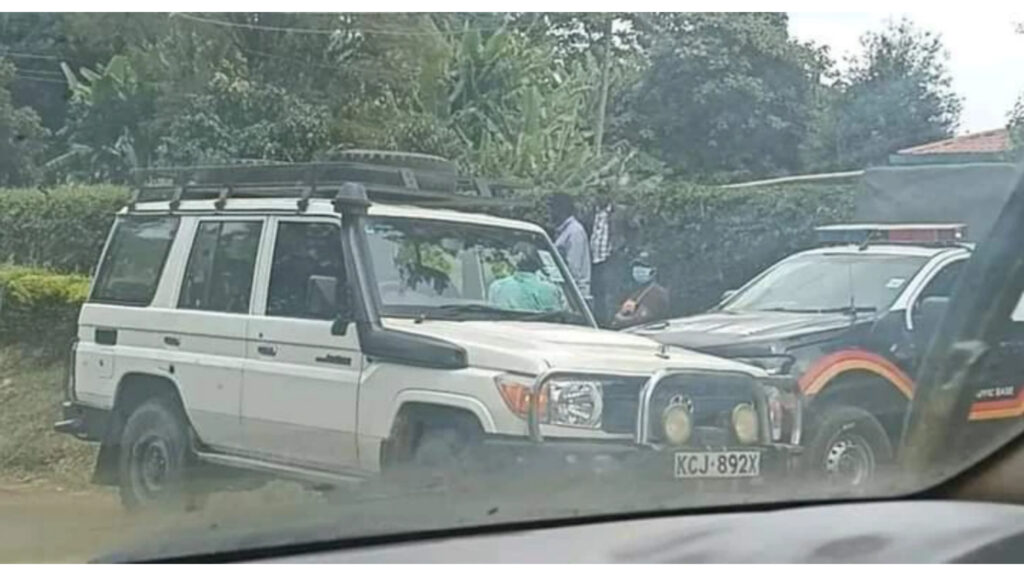 According to an eyewitness, the traffic officers were going about their daily routine of collecting bribes from motorists on the road when a land cruiser vehicle (KCJ 892X) pulled over and demanded that the traffic officers be arrested.
When one traffic cop noticed an unusual visitor, he alerted his colleagues, who began fleeing, prompting the anti-corruption officers to pursue them. For a long time, these embu traffic officers have been demanding bribes from motorists and arresting those who do not have some cash to offer.
The officers from Nairobi were able to seize bribes collected by traffic cops as well as a police vehicle parked by the roadside.