Kenya's bomas will be closed for the next two months. This comes after the government and the independent electoral and boundary commission announced it earlier today. This decision was made to make room for the electioneering process, which is set to begin soon.
Kenya's bomas have been reserved for the upcoming general elections polls. So the closure will give the IEBC officials enough time to prepare the location, set up what they need for polling, and prepare the necessary equipment and machines that will be present during the election period.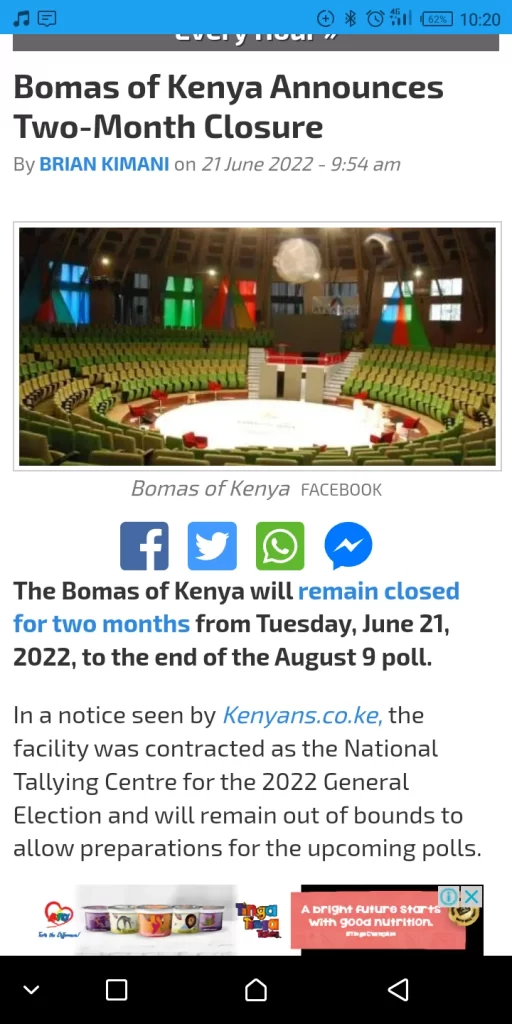 Kenya's general elections are scheduled for August 9th, this year. The presidential candidates had already been verified and evaluated, with four candidates and their running mates already known. Also, the campaign deadline has passed, so the candidates must now conduct their campaigns.