Susan Wanjiru from Nyeri has painfully narrated how her husband kicked her out with her seven children a few days after she was gang raped and sodomized by seven men, which was painful because she had nowhere to go and a good Samaritan assisted her.
According to Susan, she was married and they had seven children. On the day she was attacked, her husband had traveled to the village to check on his parents but had not informed the wife.
On this night, around 2 a.m., she heard a knock on the door and upon asking who it was, one man broke the door and entered, ordering her to remain silent or else he would kill her, the man ordered her to leave, and that's when she saw another six men with machetes.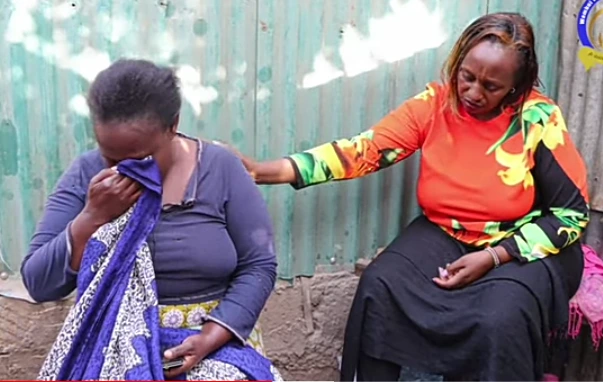 When she refused to remove her clothes, she was beaten, and then all of them raped and sodomized her until she felt unconscious. In the morning, kids on their way to school saw her lying helpless and called for help.
Susan claims she awoke in the hospital with a drip of water and no memory of what had happened. When she regained consciousness and remembered what had happened, she sobbed uncontrollably and was forced to seek counseling.
She claims that she was in the hospital for one week and that even though her husband was informed, he never went to check on her. She claims that when she was discharged, her husband never bothered to ask her what had happened and was instead overjoyed.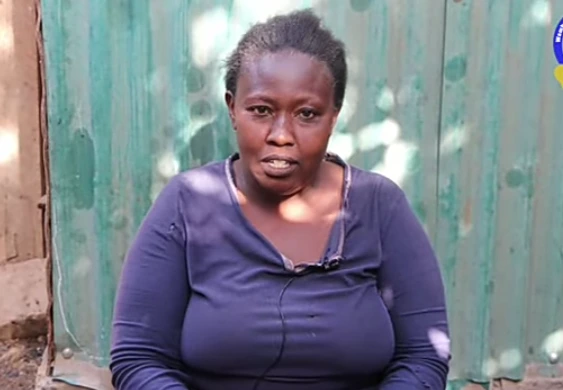 Susan claims that she had nowhere to go and that a good Samaritan, a woman, helped her with a house and food. She has been given the place for two years to plan her life and then she will leave.
She is now pleading with well-wishers to assist her in obtaining a place to call her own where she can stay with her children because she is unable to work because she has not yet recovered from the incident.