Police have arrested a 70-year-old man from Nandi in connection with the mysterious death of his 30-year-old wife, who was allegedly discovered buried in a shallow grave behind their home.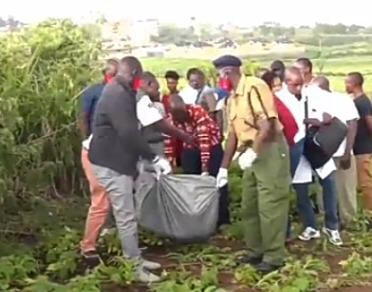 According to a police report shared by a reliable source of information, the suspect who was arrested told his neighbors that his wife had gone missing under mysterious circumstances, forcing them to search for her.
The deceased's body, however, was discovered behind the house of the suspect, who was arrested and taken to the police station for further investigation and questioning regarding the same incident.
Speaking of the incident, several neighbors claimed that the deceased never spoke much and, as a result, they did not know any of her friends or relatives.
"Because she didn't say much, we don't know any of her friends or relatives. She was always quiet, which is one of the reasons it took us so long to realize she had gone missing until we saw her graveyard behind the man's house. That is when we called the cops ", a neighbor explained.
In response to this, officers investigating the incident have revealed that the man is only a suspect because they don't know whether or not he killed the deceased. According to the police, they are currently awaiting postmortem results from the government Pathologist to be certain.