A video of Kenya's Deputy President, Dr. William Ruto, being heckled by a group of rowdy youths who were changing his opponent's name as he campaigned at Kamukunji grounds in Nairobi county ahead of the August general election has emerged on various media outlets.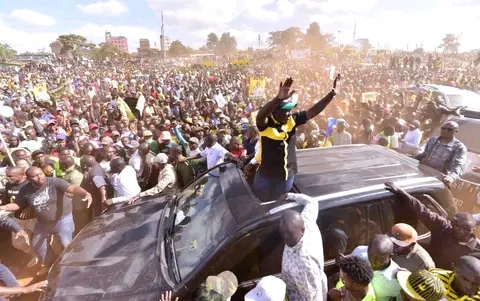 According to the video, the second in command, Dr William Ruto, encountered a difficult situation when he encountered a group of youths chanting Azimio Azimio, which is associated with opposition chief Raila Odinga.
It compelled the second-in-command, Dr. William Ruto, to address the rowdy youth, encouraging them to respect his rally and wait for Raila's rally rather than chanting Raila's name and a related song during his meeting.
He advised the youths not to be used by politicians because Kenya is a democratic country and everyone has the right to support and vote for a leader in the August general elections.