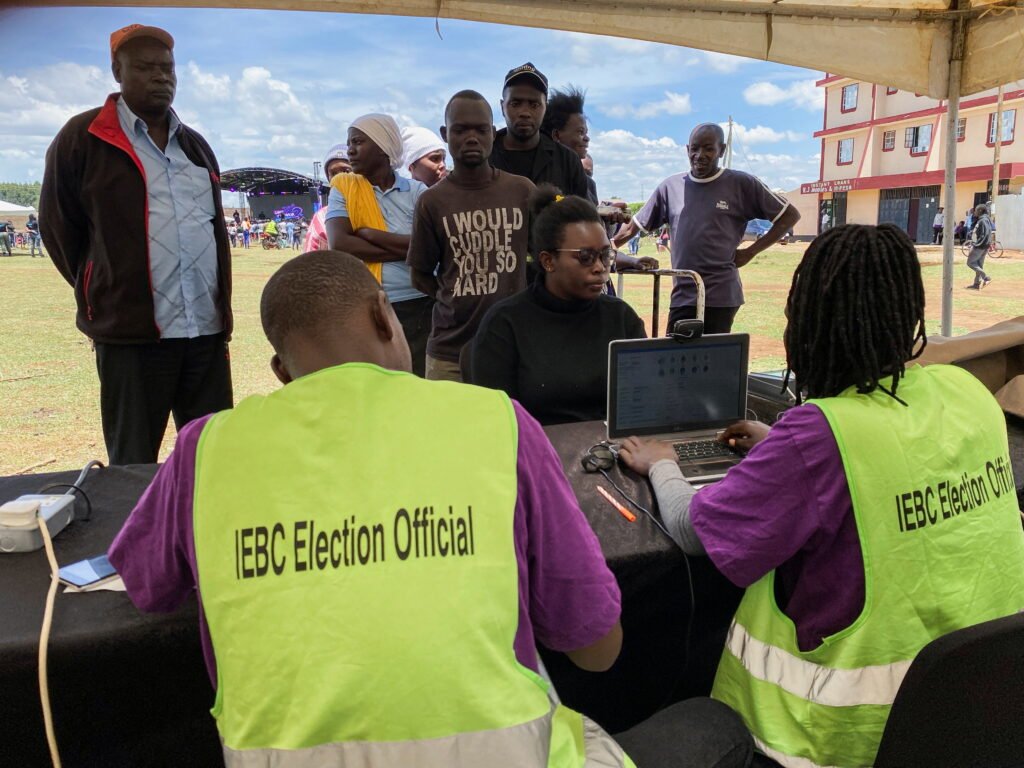 Kenya's National Integrity Alliance (NIA), a civil society pressure group, is urging the Independent Electoral and Boundaries Commission (IEBC) not to allow 25 political aspirants with questionable integrity to run for elective positions in the August 9 elections.
Eight leaders allied to the United Democratic Alliance (UDA) are on the list in Deputy President William Ruto's camp, while 10 pro-Azimio la Umoja aspirants are on Raila Odinga's side.
The National Integrity Alliance (NIA)
Transparency International Kenya (TI-Kenya), Inuka Kenya Ni Sisi, Mzalendo Trust, The Institute for Social Accountability (TISA), and the Kenya Human Rights Commission comprise the NIA (KHRC).
The groups say they gathered information for the 'Red Card 2022 Campaign' from existing reports by oversight institutions such as the Office of the Auditor General, the Ethics & Anti-Corruption Commission (EACC), and the Office of the Director of Public Prosecutions (ODPP).
"Unfortunately, a number of these political aspirants have tainted integrity, and they should be stopped," says an NIA statement.
According to Chapter Six of the Constitution, roles of leadership are endowed with responsibilities of integrity. These are some examples:
•Personal integrity, competence, and suitability selection, or election in free and fair elections
•Objectivity and impartiality in decision making, as well as the prevention of decisions being influenced by nepotism, favoritism, or other improper motives or corrupt practices;
•Selfless service solely for the public good, as demonstrated by:
•Honesty in carrying out public duties;
•Disclosure of any personal interests that may conflict with public duties;
•Accountability to the public for decisions and actions; •Discipline and dedication to public service.
However, Bobby Mkangi, a constitutional lawyer and political analyst based in Nairobi, believes that even if the pressure groups' reasons are genuine, politicians like Rigathi Gachagua (Deputy President William Ruto's running mate) will be difficult to stop because he has not been found guilty in a court of law.
"Such cases are difficult to prosecute; they [politicians] can only be stopped if they are proven guilty," he says.
Gachagua, Ruto's running mate, has been named
Among the prominent politicians named in the NIA list is Gachagua, who is currently on trial on corruption and money-laundering charges involving $65 million in unaccounted-for assets.
Gachagua, on the other hand, says he will not give in to pressure because he has not been found guilty of graft. "The case is politically motivated, and I'm innocent," he said in an interview with Citizen TV.
Gachagua claims the graft case against him is punishment for not supporting President Uhuru Kenyatta's March 2018 'handshake' with then-opposition leader Raila Odinga.
The IEBC responds
According to IEBC Chairperson Wafula Chebukati, all of the names in question have been submitted for vetting to the EACC and the DPP ahead of the nominations scheduled for May 29 to June 6.
"We will use the information gathered to clear all aspirants," he stated on Monday, May 23.
Simultaneously, the IEBC has been temporarily barred from processing nomination papers for former Nairobi governor Mike Sonko's bid for the Mombasa gubernatorial seat.
Transparency International, Kituo cha Sheria, and Haki Yetu filed a petition arguing that Sonko should not be cleared to run because he was removed from office in 2020 for failing to promote public confidence in the integrity of the governor's office.