Kericho Speaker, Dr Erick Mutai, Vocal Area MCA, has stated that members who voted for UDA Governor Nominee will be fired.
Chirchir, Paul Alias Tarimbo, MCA from Kapsoit, has been protesting since yesterday after Speaker Dominic allegedly fired three members who worked at the Kericho County offices.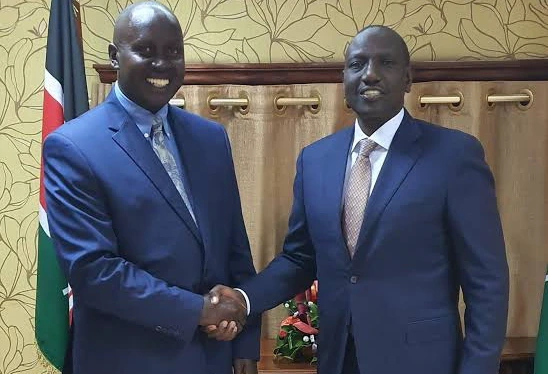 According to Mr Chirchir, this members made a mistake by voting for Dr Mutai, the political newcomer who defeated Charles Keter in the UDA nominations. He has referred to the Speaker as Keter's devoted spanner boy.
"Pharaoh Junior (Speaker), as previously reported, is on a firing spree. He is looking for employees who he believes voted for the people's choice (Dr Mutai). The true goal is to make room for his cousins and relatives to gain employment through the backdoor." Post Reads from the MCA
Tarimbo has vowed to fight for justice for all assembly staff and, along with his comrades, to put an end to this trend.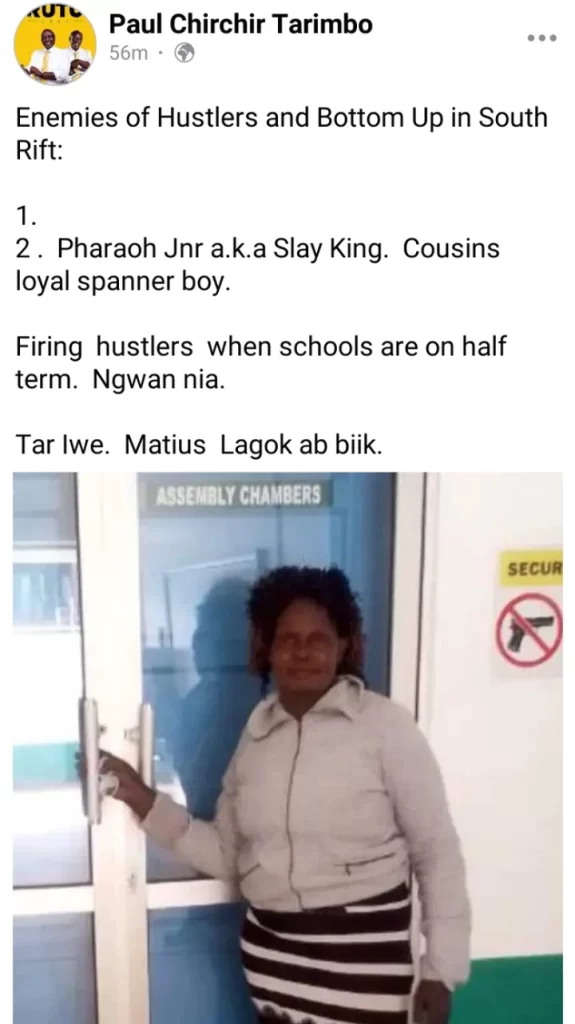 In Kericho County, Paul Chirchir Tarimbo has been Charles Keter's number one critic. He is well-known for his anti-Ex-CS campaigning, and he is one of the leaders who made the allegations that Keter owns tea machines. One of the factors that contributed to Charles Keter's defeat in the gubernatorial election.