According to a tweet posted by Dr. Ezekiel Mutua, "Unsubscribing from @sautisol YouTube is a childish response. Haraka, Rudini We may disagree, but we must not let politics blind us to the point of hatred. Let us deal with the issues at hand civilly. Sauti sol is still regarded as one of Kenya's greatest bands."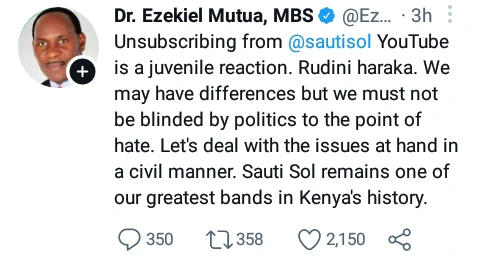 The Sauti sol group band has announced that they will sue the Azimio la Umoja coalition for using their song 'Mbwe mbwe' in their campaign without permission.
The number of subscribers on Sauti sol's YouTube account has decreased. An indication that their fans were dissatisfied with the band's decision to sue Azimio.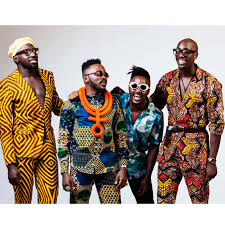 What are your thoughts on this matter? Consider providing feedback in the comments section.