Raila Odinga, the leader of the ODM party, has arrived in South Sudan to take up his duties as High Representative for Africa Infrastructure.
"Arrival in Juba, South Sudan, prior to the tomorrow inauguration of the 3.6-kilometer freedom bridge connecting Juba to the rest of the region. Africa is stepping up its infrastructure development "Raila stated.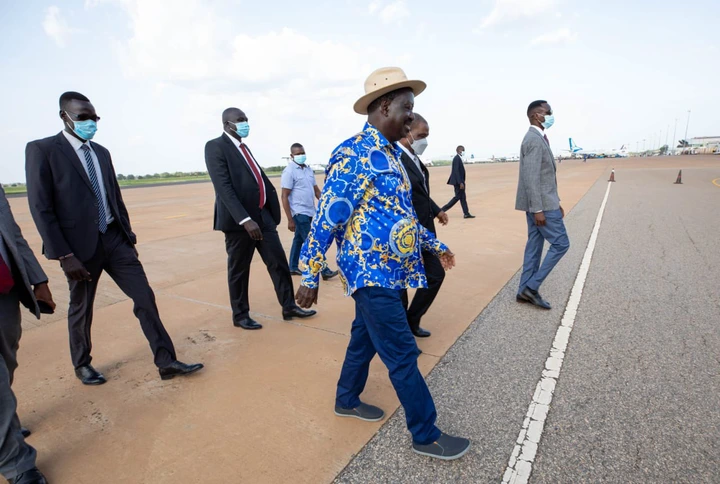 The Honorable Raila Odinga, as High Representative for Infrastructure, supports the efforts of the Commission's relevant Departments and the NEPAD Agency in accordance with the Union's Assembly's approval of the Programme for Infrastructure Development in Africa (PIDA).
His responsibilities in this context include increasing political support and development aid from Member States and Regional Economic Communities, as well as instilling a stronger sense of responsibility among all stakeholders on the continent. He would also support NEPAD's efforts to persuade development partners to contribute more.
Raila pays special attention to the missing links along the trans-national highway corridors identified as part of the Trans-African Highways Network as he fulfills his mandate and builds on the work and leadership of the PIDA Presidential Infrastructure Champion Initiative in order to facilitate their development and modernization in Africa.