The next general election, scheduled for August of this year, is getting closer as leaders continue to campaign to sell their agenda. According to news shared on social media platforms, businessman Jimmy Wanjigi, who is also running for president of our country, has continued his campaigns in Murang'a county.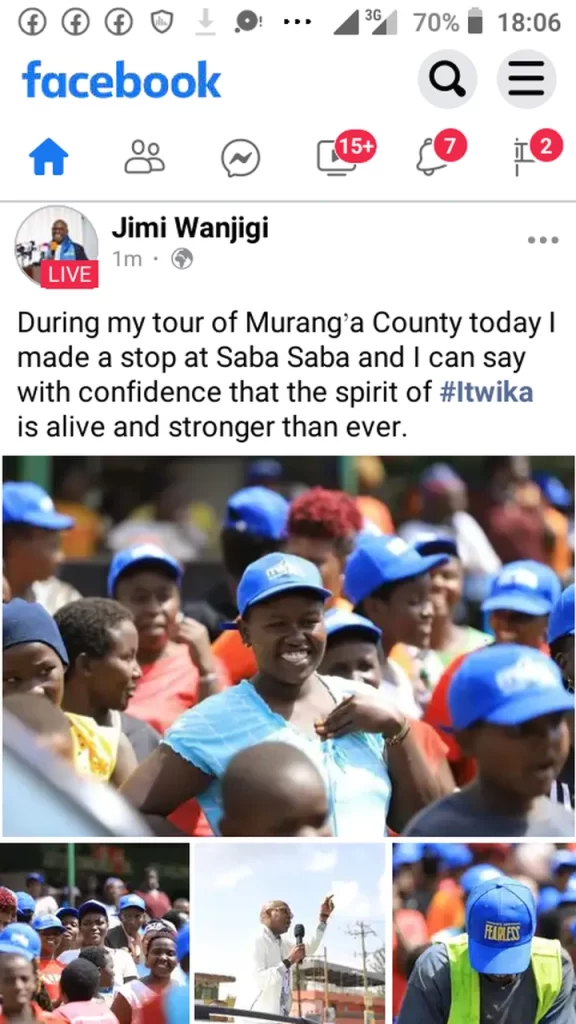 According to reports on social media, residents of Saba Saba in Murang'a county turned out in large numbers to welcome Hon Jimmy Wanjigi. After being denied a seat in the Orange Democratic Movement party, Hon Jimmy Wanjigi declared his presidential candidacy.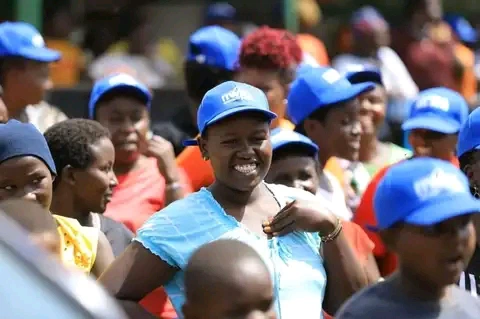 Hon Jimmy Wanjigi stated in his speech that it is time for new leaders to represent our country on a national level. He went on to urge Murang'a County to vote for him because he knows how to deal with the economy that has been harmed by the covid-19 pandemic. As the deadline for the independent electoral and boundary commission approaches, Hon Jimmy Wanjigi has yet to announce his running mate. Remember to keep the peace among yourselves during this campaign season.