The Directorate of Criminal Investigations – DCI – has broken the silence following the deaths of three people in a Nairobi lodge room where they had checked in for what was said to be a threesome mission.
On Monday at midnight, the men and one woman checked into the Chairman Lounge in Nairobi's Pipeline and told the attendants that they wanted to have a good time.
Philip Murefu Simiyu, 63, and Boniface Muchiri Waruiru, 28, have been identified as the two men, while the woman remains unidentified.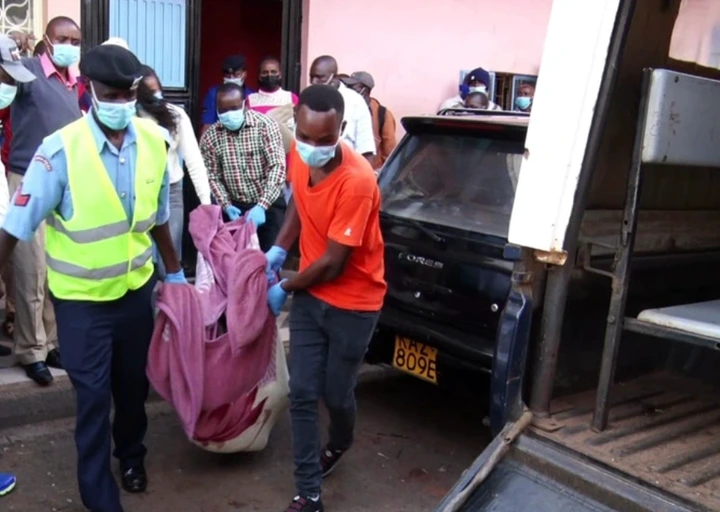 They were discovered dead on Monday around 2 p.m. According to police, one of the men had blood oozing from his mouth.
DCI has since revealed that they do not know what caused their deaths and that there was no evidence of fighting in the room.
"Uchunguzi wa maiti utabaini ikiwa walikunywa sumu au ni nini hasa kilichotokea chumbani au ni nini hasa kilichotokea chumbani." "Kwa sasa, hatujui ni nini kilisababisha kisa hicho," said DCI Paul Wachira, based in Nairobi.Which loosely translates to;
(An autopsy will determine whether they ingested poison or what happened in the room that caused their deaths.) We don't know what caused the incident right now.)