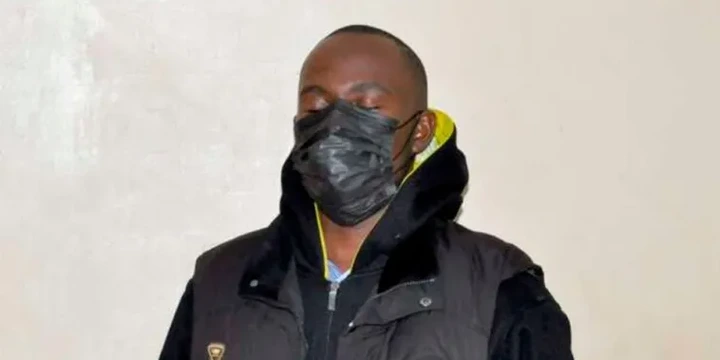 Caroline Wambui met Kennedy Kinuthia through a friend in 2018. Their meeting would be the beginning of her unhappiness.
Kinuthia is a United Democratic Alliance (UDA) candidate for Murang'a County's Kamahuha Ward.
When they first met, he was supposed to make Wambui's life easier, at the very least by assisting her in obtaining lucrative tenders.
The Saboti Constituency Development Fund was used to purchase staff uniforms as the first order of business. This would set her back Sh16 million.
The arrangement didn't work out, and she ended her 14-year marriage. Her ex-husband, Moses Kiarie, claimed Wambui spent his money without his permission, resulting in a violent divorce.
"True, the Sh16 million she lost played a role in our divorce. She planned to spend my money without my knowledge. She forced me to give up everything I owned (including my home) in order for me to get back on my feet." According to Kiarie, "it's been a difficult path… when you lose what took years to achieve."
Wambui happened to run into Kinuthia on crowded Kimathi Street in Nairobi, prompting her to raise the alarm.
On Monday, the defendant was apprehended and brought before Kiambu Chief Magistrate Emily Ominde, where he pleaded not guilty to the allegations leveled against him.
"Between the 1st of February 2018 and the 30th of December 2020, at Kiambu Town, within Kiambu county, you obtained Sh16,657,785 from Caroline Wambui Ngige, with intent to defraud, by falsely pretending that you had secured tenders for the supply of Saboti Constituency Development Fund (CDF) staff uniforms and the construction of classrooms within Saboti Constituency, a fact you knew to be false," according to the
Magistrate Ominde set the suspect's bail at Sh2.5 million in cash or Sh5 million in alternative bond.
She did, however, order the police to keep a Toyota Prado TX for one month, which was allegedly purchased with criminal proceeds.
"I have reviewed both the prosecution's and the defense's submissions," Ominde said. "This offense is bailable, and the accused must post Sh2.5 million cash bail or a Sh5 million alternative bond."
On August 1, the issue will be discussed.
Kahawatungu.com is the source.