Mizani Africa, a well-known survey institution, is expected to release the overall presidential opinion poll results soon.
According to the Mizani Africa Media timeline, the company, which primarily focuses on political, economic, and social affairs research, has announced that the 2nd pre-election National opinion survey results will be released. As the general election approaches, the poll results will include Presidential popularity by region as well as the popularity of Alliances or Political Parties.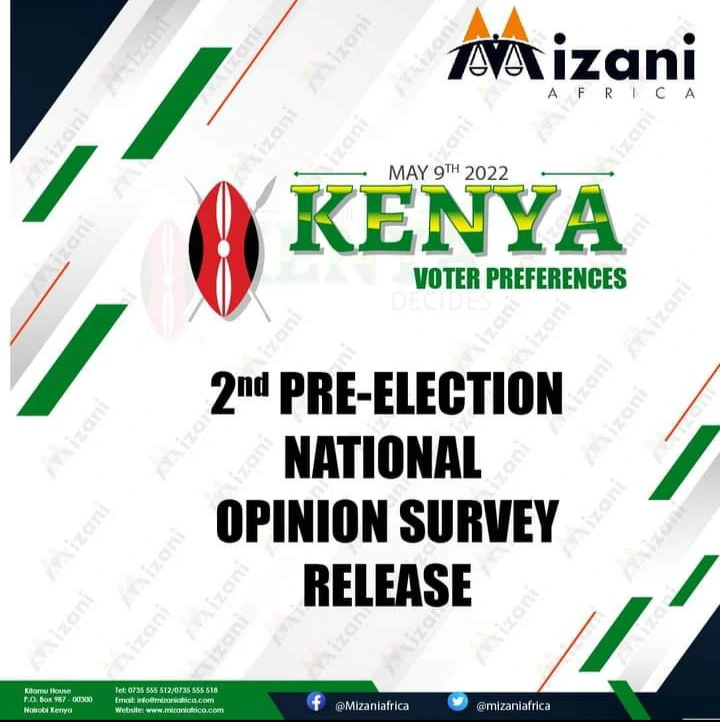 So far, more than 45 candidates have been cleared to run for President, with many of them running as independents. The Presidential race, however, is said to be between two horses: DP William Ruto and Former Premier Raila Odinga. So far, two coalitions have formed, each with its own Presidential candidate.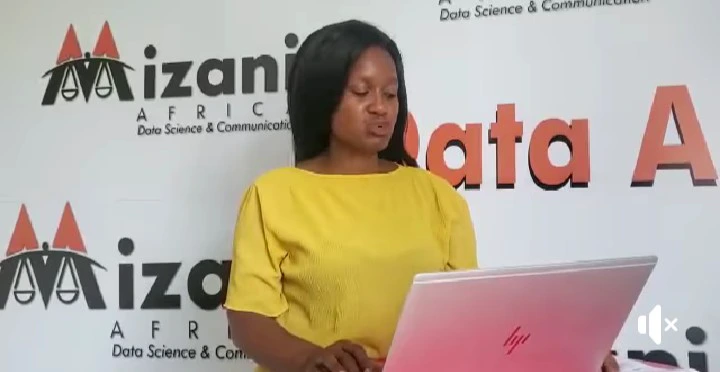 The poll results are critical for politicians vying for various seats across the country because they allow them to strategize and correct their weaknesses in order to avoid defeat in the general election. Furthermore, the results of these opinion polls project Kenya's political direction as the country prepares for national elections.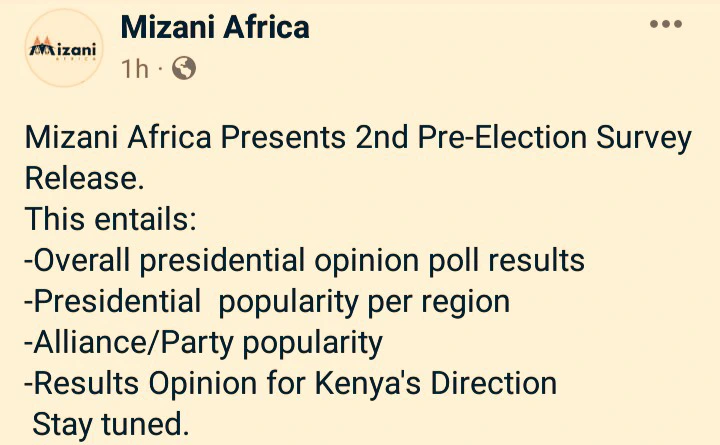 What are your opinions? Share and follow us for more information.