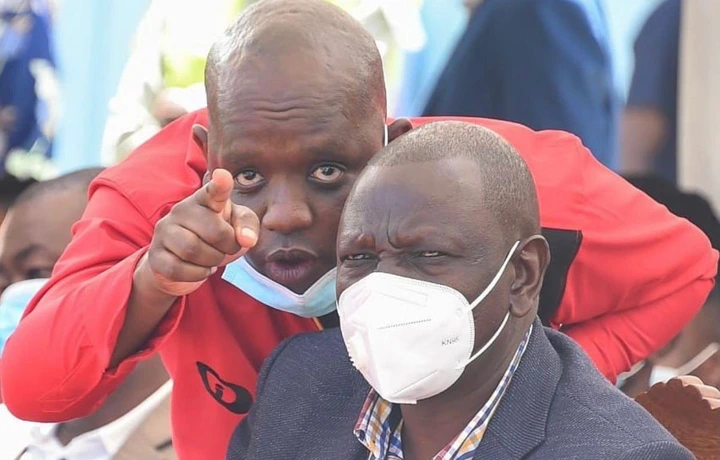 Dennis Itumbi, Spokesperson for Hustler Nation Intelligence Burea, has claimed that there are plans to remove all of his social media posts.
Itumbi claimed in a series of allegations on his HNIB through a statement on his Facebook page that some powerful individuals within the government had allegedly directed the Communications Authority of Kenya CA to shut down his social media accounts for political reasons.
While issuing a threat, Itumbi stated that he will not be intimidated and that if the CA does indeed remove his pages, he will be forced to hijack one of the ministry's social media accounts and make it his own.
"Ati The Communications Authority (CA) is being told to bring down my accounts because of Happy Socks. ( I wish you well guys, if you succeed, which I think you can, I will just make one of the ministry accounts my new page, msijali, sitishiki mimi) I keep telling you Hustlers are everywhere…" stated Itumbi.
Itumbi also dismissed reports that the government could steal Ruto's victory in August through the ICT ministry, calling them "pure propaganda."
The self-assured Itumbi stated that the Depp State could not steal by-elections in Msambweni, London Ward in Nakuru, Kiambaa, and Juja, and thus could not steal the general elections, adding that they will defend their victory.
He went on to say that, having exhausted their intimidation tactics, the state had now resorted to threats of manipulation and rigging, which he described as impossible.