The seven-member panel tasked with conducting research and making recommendations on the most qualified potential running mate to Azimio's Raila Odinga met for the first time earlier today in Nairobi.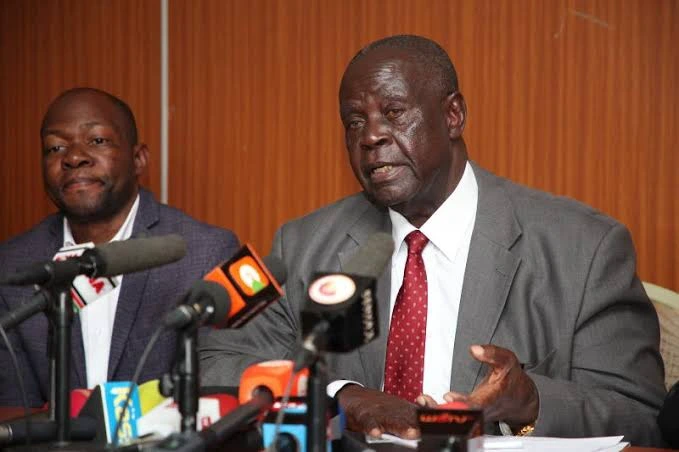 Aside from making a few decisions about how the interviews will be conducted, the panel chose or rather appointed one member from among themselves to serve as chairperson for the entire process of selecting the most qualified running mate for Raila Odinga.
Dr. Noah Mahalang'ang'a Wekesa, a long-time politician, former cabinet minister, and former Parliamentarian who represented residents of Kwanza Constituency in Trans Nzoia for more than a decade, has been appointed as the panel's chairman. The panel is made up of seven people.
Noah Wekesa was elected to the House of Representatives for the first time in 1988. He has held a number of cabinet-level positions since entering politics. Noah had been a member of the government since 1988, and his tenure as Minister of Forestry and Wildlife ended in 2012. The former Safari rally driver received a degree in Veterinary Medicine and Surgery from Edinburgh University, which he used to practice.
The panel also decided that the running mate will be chosen solely from among the 26 political parties that comprise the Azimio coalition. The panel has asked that all interested parties submit names of candidates to the panel by tomorrow, Friday, April 12. As a result, it is possible that interviews will take place.