Raila is from Nyanza and is the leader of the ODM party, so we expect ODM to take root in his areas, such as Kisumu. However, the story has changed after a 65-year-old grandmother was elected as a Kisumu woman representative on the UDA ticket.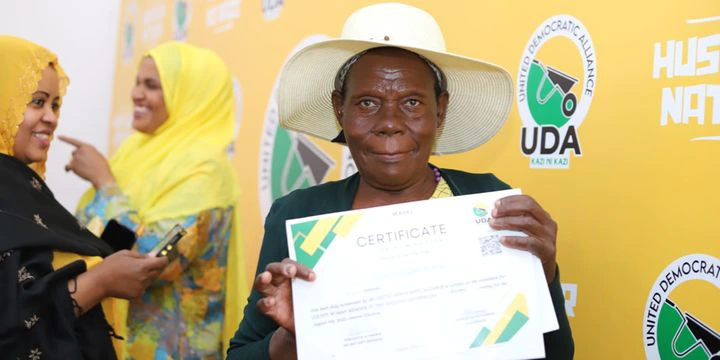 The old lady was up against Odinga's sister Ruth Odinga, who was running for ODM. On August 9th, the two will square off. Filgona Ayugi, the old lady, is confident that he will win the race, adding that being a member of any party is merely a choice.
Here are her exact words.
"I have been closely monitoring the governance system in Kisumu County and I am convinced that this is not the way to go, hence my bold move to compete for this post in order to address the leadership deficit not only in Kisumu but also in the entire country," she said.
She has promised to work hard in order to change the face of the poor. She has the face of a true hustler. She will also fight for women's rights and Kisumu's development.
"Women face numerous challenges, including domestic violence, illiteracy and gender discrimination and these are some of the issues I will seek to address in Kisumu if I get to office. I will ensure women have the opportunity to fight these injustices,".
Thank you and follow for more updates.