Memusi Sankok, 15, the son of nominated MP David Ole Sankok, shot himself to death on Monday, May 2, 2022, in the afternoon with the legislator's pistol.
According to Narok South Sub-County Deputy County Commissioner Felix Kisalu's reports, Memusi Sankok took the pistol from his father's safe in the bedroom and shot himself to death after disagreeing with his father about returning to school for the second term.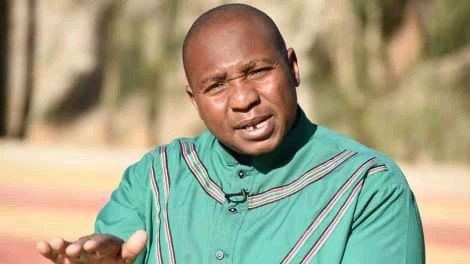 Memusi was a Kericho High School form four student.
As the legislator's lifeless body was transported to Narok County Referral Hospital, the Directorate of Criminal Investigations seized the pistol from him.
However, Peter Wanyama, a senior lawyer and legal expert, has revealed that the lawmaker is in for a lot of trouble as a result of the ballistic incident.
According to the lawyer, a firearm is supposed to be kept in a safe that he opens on his own. He stated that securing the firearm is a crime.
"David Sankok could be in hot water with the cops. A firearm is supposed to be kept in a safe that he opens on his own. It is a crime to secure it. But the most perplexing aspect is how the child learned to cock a firearm. Does David Sankok keep his weapons ready to use, assuming the kid chose a cocked weapon?" Wanyama stated
"Military officers, RECCE, and marksmen will find this material useful. Is he not afraid of gun accidents? Or did he murder his son? Or did he hand him his loaded gun and dare him to shoot himself? This case necessitates forensic and ballistic investigation "He continued.