Raila Odinga, Azimio chief and Orange Democratic Party leader, is accompanied by a small group of leaders who support him. Hundreds of locals in Nanyuki town, Laikipia county, were addressed by a delegation led by Murang'a Women Representative, Sabina Chege, among others.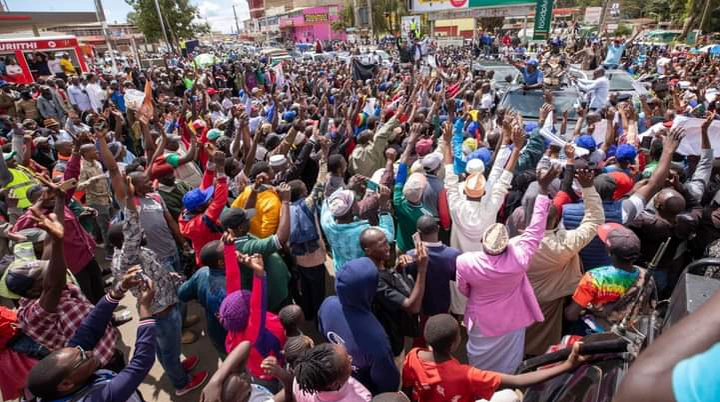 Raila Odinga promised locals that he would take over from President Uhuru in the next 100 days. He will ensure that locals see and hear about better policies to alleviate poverty and the economy.
He mentioned the 'baba care' initiative and the launch of a social program. The government will provide stipends to the vulnerable on a monthly basis as a result of this.
He promised to give better and more decent jobs to young people instead of wheelbarrows. As he drew to a close on his speech. Raila enquired of the audience. Whether they will accept Ruto's wheelbarrows or his profitable policies.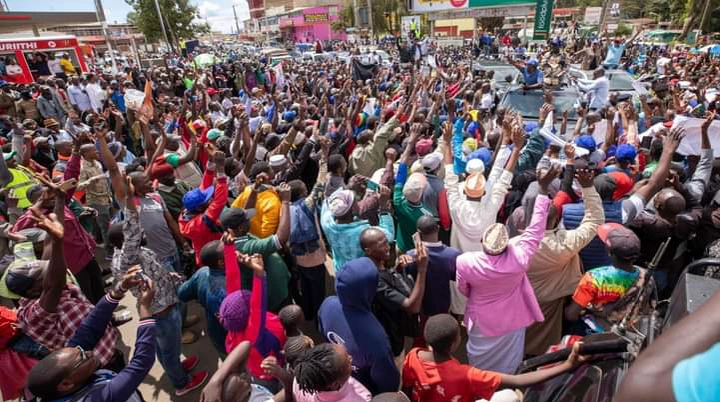 The existed yelled back, confirming that they will indeed support his quest.
Raila was re-energized as a result of her response. Who ended his rally with hilarious 'vijana fire' phrases. As he proclaimed himself to be the supreme commander. Who will blow the whistle on August 9th, and how many locals will turn out to vote for him in response?