Love is a wonderful thing, especially when it is shared with the right person. Some celebrities have wonderful wives and constantly praise them on social media. Akuku Danger is one of the celebrities who has the most loving and beautiful girlfriend.
Akuku is a gifted comedian and wedding emcee. He is in a relationship with Kenyan actress Sandra Dacha, also known as the Big Machine. Sandra is a hardworking lady who has won awards and is also the Akothee Safari's brand ambassador. She portrayed Silfrosa in the drama Real House Of Kawangware.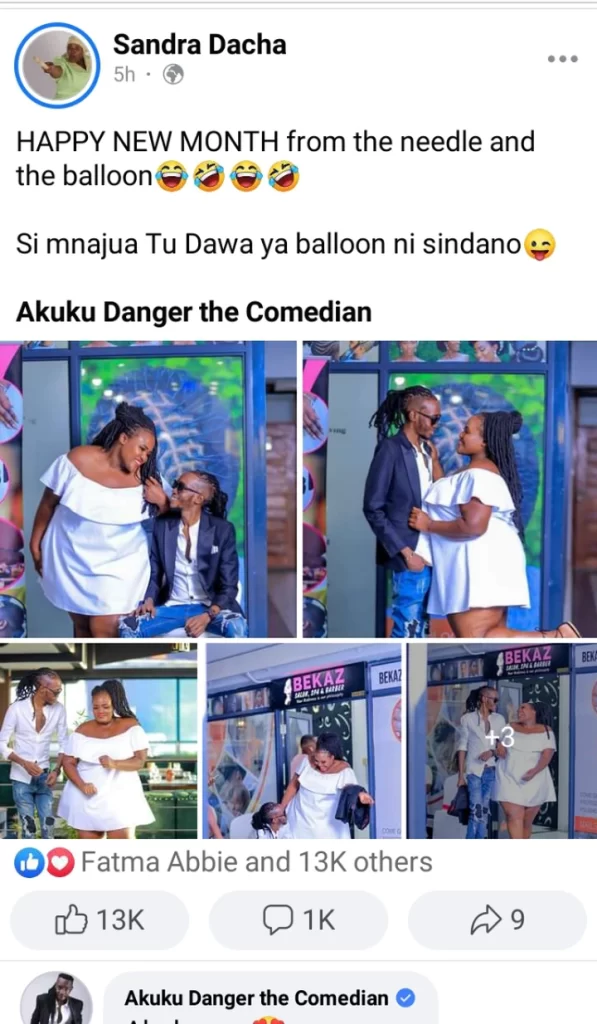 Akuku is thankful to have Sandra in his life because she stood by him during his difficult times. Akuku was hospitalized for months, and her girlfriend never left him, but stayed by his side until he recovered.
Sandra has shared beautiful and romantic photos of herself and her husband with their fans today, wishing them a happy month. They are, indeed, the epitome of true love.