Many state officials, including President Uhuru Kenyatta, attended the burial of late Mzee Mwai Kibaki. When it was Jimmy Kibaki's turn to speak during the speeches, he was forced to break protocol, causing the service to come to a halt.
After Mwai Kibaki's nephew, Ndiritu Muriithi, reads the eulogy of the long-serving fallen Head of State, Jimmy Kibaki invited a family friend. "Leo Tolstoy once said that where there is no simplicity, goodness, and truth, there is no greatness." As a result, here is H.E Mwai Kibaki's life and times." He stated.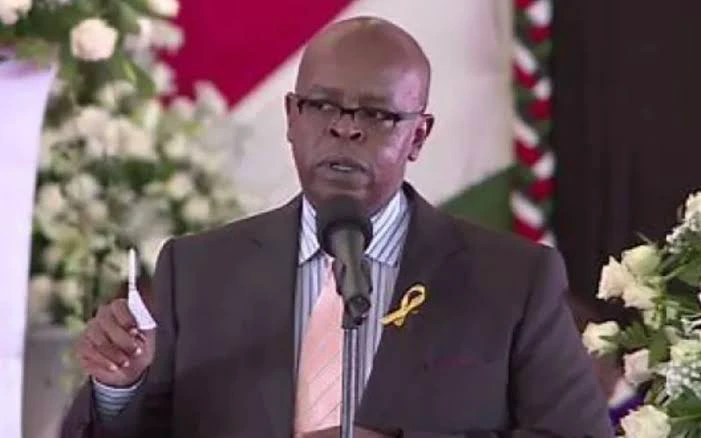 "Through his journey of transformation, Mwai Kibaki remained just dad to me and my three brothers; he did everything a father is supposed to do," her daughter says. – Judy Kibaki's eulogy. Mwai Kibaki will be remembered for many things, and Kenyans will not forget. Jimmy Kibaki claimed to have spoken much earlier.