Former President Mwai Kibaki died at the age of 90. Mwai Kibaki, Kenya's third president from 2003 to 2013, died on Friday, President Uhuru Kenyatta announced. There will be a period of mourning, including the flying of flags at half-mast, until Kibaki's state funeral.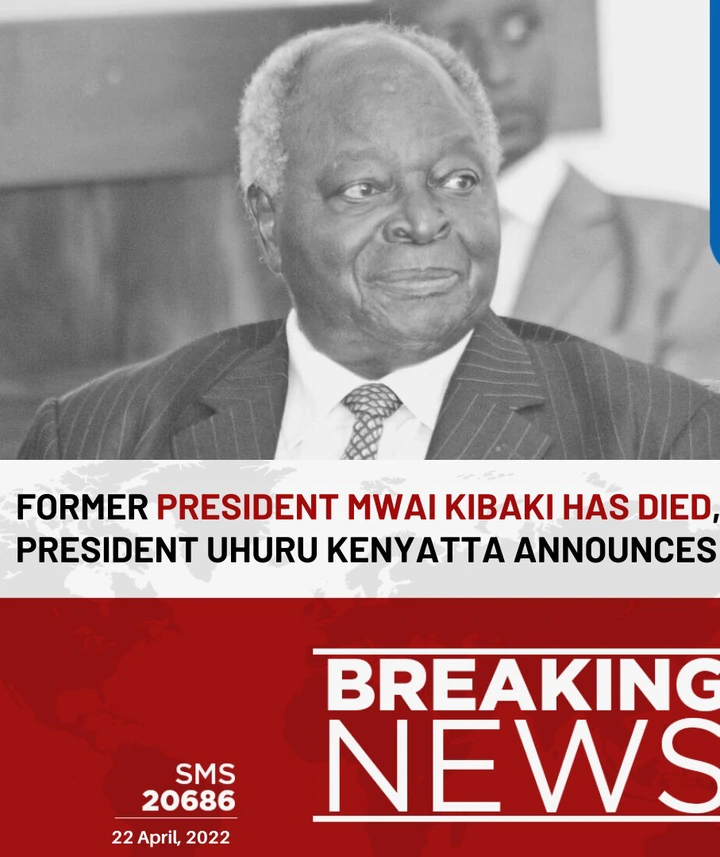 "We remember the values he lived by, the ideals he embraced, his dignity and diligence, candor and concern for the well-being of all Kenyans," Uhuru said. It's a sad day for our country. "We have lost a great leader, former President Mwai Kibaki," President Kenyatta said from the State House during a news conference. I order and direct that the country observe a period of national mourning until sunset on the day Mwai Kibaki will be buried, as a testament to the high regard that all Kenyans held for him. During this time, all flags will be flown at half-mast," he added.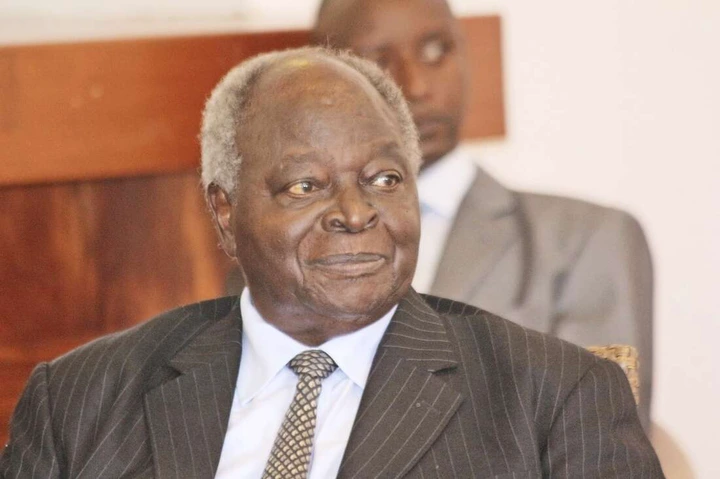 President Kenyatta also directed that the Deputy-President, Chief Justice, Cabinet Secretaries, Speakers of the National Assembly and Senate, Kenya's Diplomats abroad, and anyone else authorized by law not fly the national flag on their official motorcade from today until sunset on the day Kibaki is laid to rest. President Kibaki will be given a state funeral, complete with full military honors and protocols.
Thank you for reading this article. Please like, comment, and follow me back for more exclusive content.