Every election has a winner and a loser, as the saying goes. But what happens if the winner is not legitimate? It causes heartache and tears in some people. Some hours ago, UDA nominations for Kiambu County were counted, leaving some happy and others disappointed.
Loise Kim was one of the disgruntled aspirants after losing to her long-time friend and competitor Ann Wamuratha. This made Loise Kim cry foul, claiming that the nominations were not free and fair.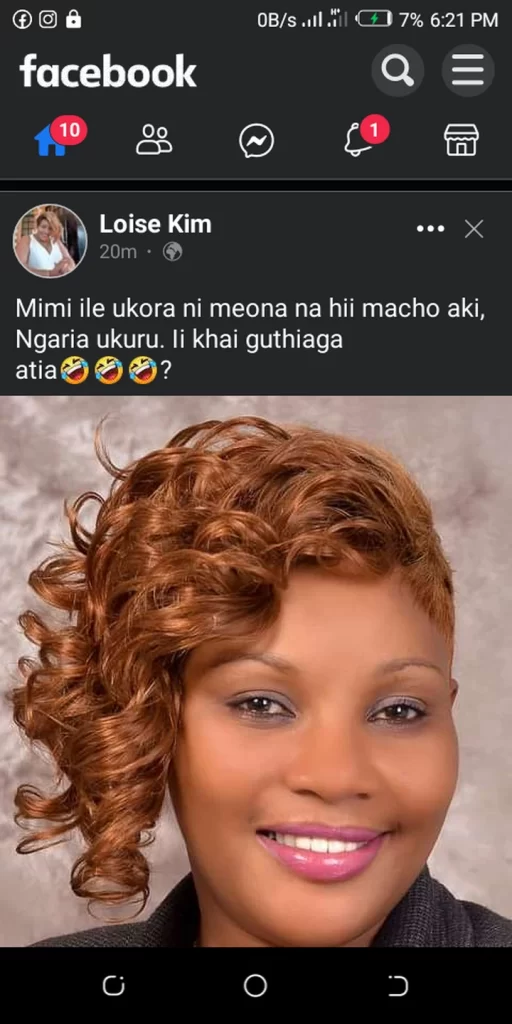 According to Loise Kim, she has accepted defeat and plans to run as an independent candidate in the August general election. After thanking everyone involved in her campaigns and the UDA party for the opportunity, she said something else that left people perplexed.
According to Loise Kim, she witnessed rigging during the nominations that she had never seen before. According to her, she stated that whatever she witnessed, she would discuss in her old age. What advice do you have for Loise Kim? Do you believe the UDA nominations were free and fair? Let's meet in the comments section to discuss this.