The Rongai Langata Nairobi highway has long been known as a hotspot for deadly road accidents that claim the lives of innocent Kenyans and leave many with serious injuries.
The reckless driving of passenger service buses, overlapping, and overtaking, has resulted in several serious road accidents.
According to the dependable Ma3 Route news podcast, there was a terrible road accident involving a bus carrying several passengers in Rongai, just outside Sinai hospital.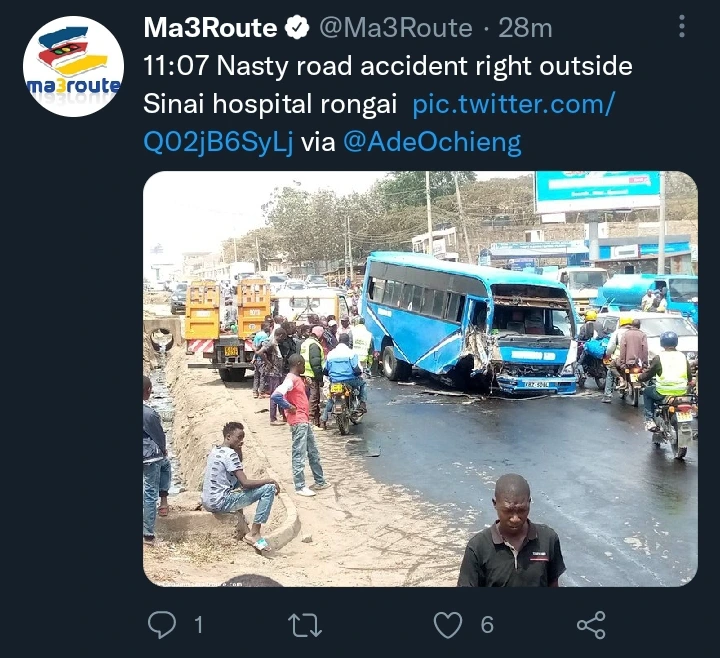 According to reports, the blue bus was attempting a high-speed overtake when he collided with an oncoming vehicle. The driver and passengers in the front seats were seriously injured and were rushed to Sinai Hospital.

According to some witnesses, the location of the accident is typically a blackspot where drivers are advised to exercise caution.

"11:07 Nasty road accident just outside Sinai hospital rongai https://t.co/Q02jB6SyLj via @AdeOchieng." According to the reports.