Nairobi Governor Anne Kananu has reaffirmed her support for former Prime Minister Raila Odinga in the upcoming presidential election, saying she is willing to use her resources to ensure Raila's victory in the August polls.
Governor Kananu reiterated in a Thursday morning social media post that she will hit the road in a Raila campaign, particularly in Nairobi, to ensure that Azimio wins in Nairobi City County.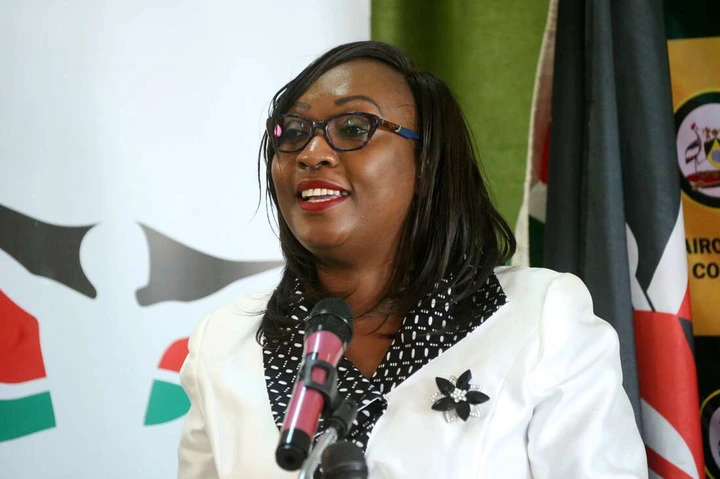 "We are going to use all of our resources, myself, my family, and everyone in Nairobi, to ensure that we vote for Raila Odinga on August 9, 2022," Kananu said.
Kananu has recently been seen at the majority of Raila Odinga's Azimio rallies. This implies that she is swearing allegiance to the ODM leader. Why is Kananu so devoted to Raila?
Kananu previously stated in an interview with one of Kenya's media outlets that she could not have become Nairobi governor if it hadn't been for Raila Odinga. This begs the question: what role did Raila play in Kananu's rise to power?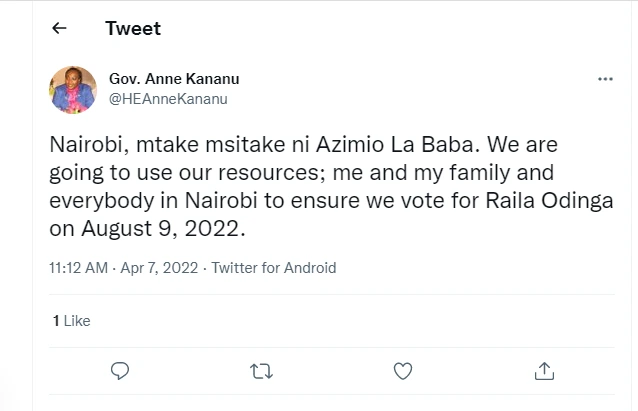 Governor Kananu came to power after a long period of power vacuum in Nairobi County as a result of Mike Sonko's impeachment. Kananu, who had previously been named as a possible Deputy Governor, was declared governor following a process that left many Kenyans with more questions than answers.