Many political aspirants have aligned themselves to run for various positions in the upcoming elections on August 8th. Some are new to politics, while others are political veterans who have served in all four regimes of government.
From 1974 to 1984, Professor Sam Ongeri served as the chairman of Athletics Kenya. He was first elected to the House of Commons in 1988 and served until 1992. From 1992 to 1997, he was re-elected with a landslide to represent the Nyaribari Masaba Constituency in Kenya's National Assembly. His presidency lasted until 2002. He served as Kenya's Minister of Education from 2007 to 2012, Foreign Minister from 2012 to 2013, and Permanent Representative to UN-Habitat from 2015 to 2017, where he initiated and participated in UN-efforts Habitat's to reduce spatial inequality and poverty in communities across the urban-rural continuum.Enhanced urban and regional shared prosperity, strengthened climate action and improved urban environment, and effective urban crisis prevention and response In 2013, he ran unsuccessfully for senator to represent Kisii County.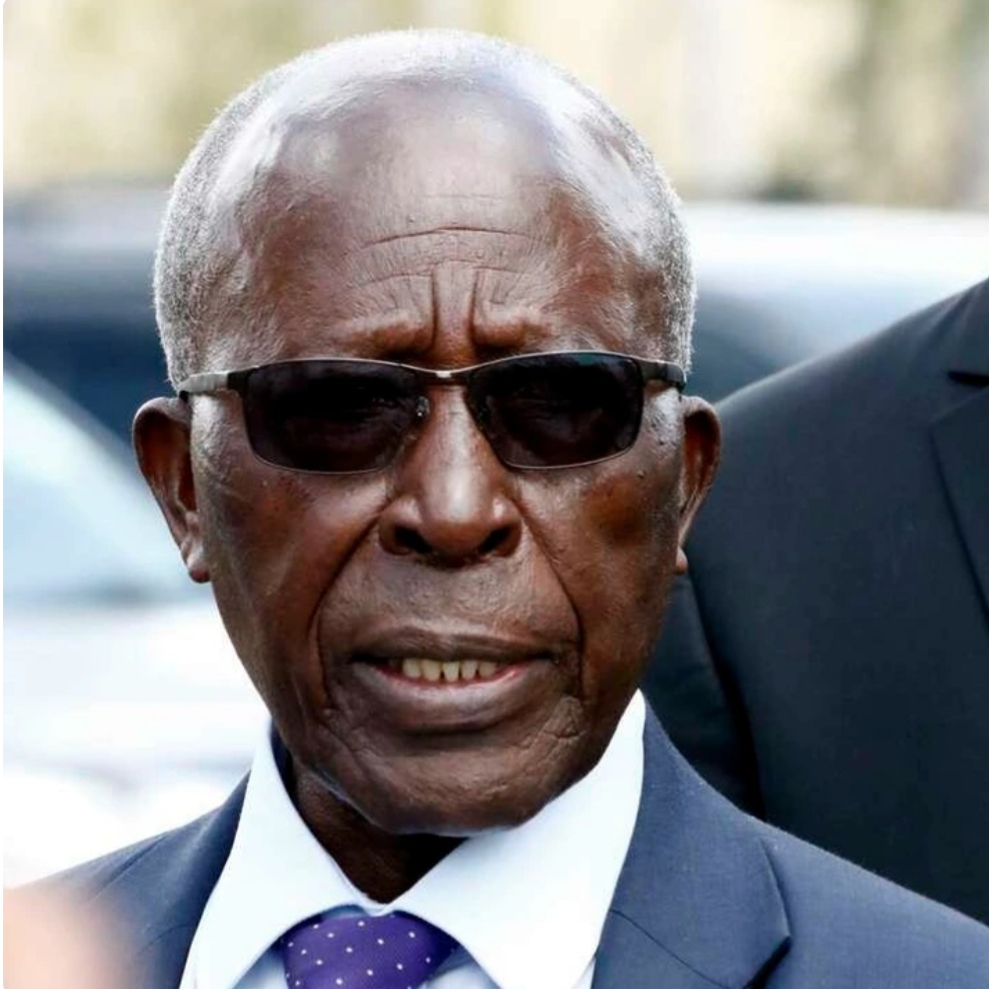 Senator Sam Ongeri is 84 years old and will celebrate his 84th birthday on February 23rd, 2022.
Prof Sam Ongeri's Kisii political opponents have previously used his age as a campaigning tool against him.
He was elected Kisii County Senator under the ODM party in 2017, but he defected yesterday to join the DAP-Kenya party, which is part of the Azimio La Umoja coalition. He was scheduled to attend ODM nomination preliminaries with Dagorethi North Hon Simba Arati, an ardent ODM member and Member of Parliament. It is claimed that Simba is too popular in the region and that he will be defeated in the nomination polls.
Senator Ongeri will run for governor on behalf of the DAP-K Party. He has declared his intention to run for governor of the agricultural county.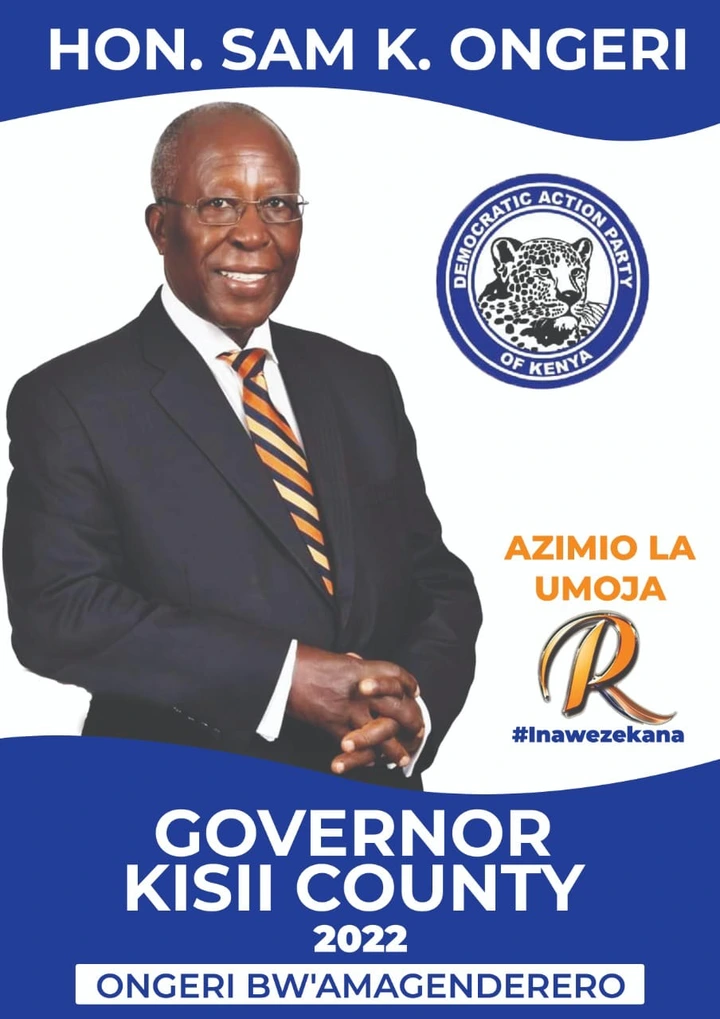 Do you believe that age is a factor to consider when electing our leaders? Please like and share your thoughts in the comments section.