During a cringe-worthy interview, Citizen TV news anchors Jeff Koinange and Victoria Rubadiri did not spare West Pokot Deputy Governor Nicholas Atudonyang.
The politician was forced to explain his four-year absence while appearing on Sunday Live, hosted by the duo, despite being the primary assistant to West Pokot Governor Prof. John Lonyangapuo.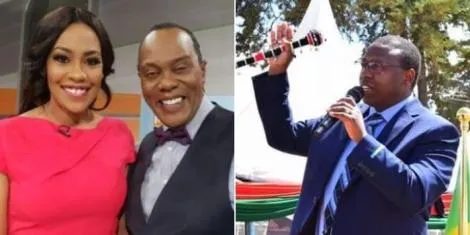 The momentum began just minutes after the interview began on Sunday, March 20, when Rubadiri questioned Dr. Atudonyang's decision to work from Texas while holding public office.
"Did you actually leave, and if so, why? There appears to have been a conflict of interest. You should have been attending to the needs of the people of West Pokot "Rubadiri was questioned.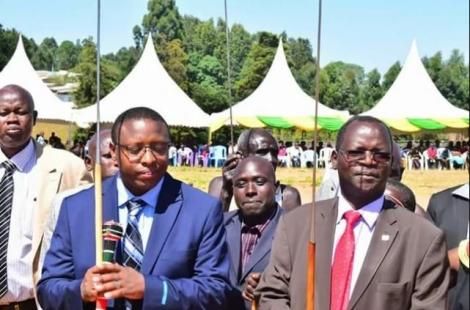 Atudonyang, on the other hand, explained that he had demonstrated that people could achieve so much while working from home for the past four years.
Rubadiri then reminded him, in quick succession, that his job description did not call for him to work away from the people and that he needed to be physically present in West Pokot to fully execute his roles.
"This particular position does not allow for remote working; you must be present in the county," she clarified.
Koinange, on the other hand, pressed the neurosurgeon on whether his personal obligations in Texas, USA, were more important than his service to the people of West Pokot.
Atudonyang defended his decision to work from America, claiming that he was more useful to the country while stationed in Texas, though he clarified that he did not receive a salary during that time.
He stated that his salary and office expenses were then used to hire more county employees and meet other pressing needs for the people.
"I received no remuneration; it was simply deemed profitable for the people of West Pokot that I serve them in the manner that I did," he explained.
In a follow-up, Koinange asked the gubernatorial candidate if he would still set up camp in Texas if he won the county's top job, which Atudonyang denied.
During the interview, the DG also denied rumors that he had a falling out with Governor Lonyangapuo, who is running for re-election.
'A public officer should observe official working hours and not be absent without proper authorization or reasonable cause,' states the Public Ethics Act of 2009.
Here is the video;