A group of Wiper officials has demanded that Raila Odinga's running mate, Kalonzo Musyoka, be chosen as part of the Azimio-One Kenya grand coalition train before of the August presidential elections.
Senator Mutula Kilonzo Jnr of Makueni remarked at a meeting in Wote on Saturday that since Kalonzo had agreed to put his presidential ambitions on hold in favor of Odinga, it was only right that the former deputize the latter.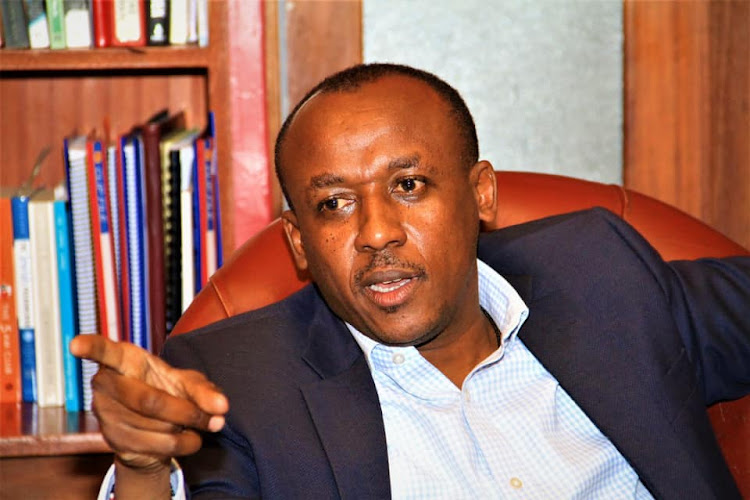 Kalonzo, Mutula maintained, had shown unwavering support for the former premier in prior years and deserved some sort of retaliation.
While recalling Kenya's political history, the legislator warned that the coalition's refusal to choose Kalonzo as Odinga's running partner would jeopardize the newly established alliance.
He referenced what he called Kalonzo's "sacrifice" in rallying behind Odinga's third presidential candidacy, adding that only the DP seat would satisfy Wiper supporters.
"There would be a problem…we have nothing to say to the Wiper community and supporters." That's it, something has to account for Kalonzo's loss of the presidency for the third time," the Senator remarked.
"All of us, including my late father, knew when we nominated Kalonzo as a vice presidential candidate in 2007, that he would accept nothing less than the job of deputy president."
Similarly, the Makueni gubernatorial candidate urged the coalition leadership to resolve the dispute over the group's name.
The comments came just a day after the Wiper boss stated that he was not focused on obtaining the role of Deputy President in the coalition.
Even if he was not chosen as the coalition's running partner, the former Vice President declared that he would not withdraw his support for Odinga's candidacy.
"I'm telling you, I can go home if the country is safe." In an exclusive interview with Citizen TV on Friday, Kalonzo stated, "That is selflessness, that is sacrifice, and I believe it is servant leadership."