The family of one of the suspects reportedly killed by police in Nairobi's Pangani neighborhood has spoken out, seeking justice.
The relatives of one of the two suspects who were tragically shot for allegedly engaging in criminal activities stated on Saturday, March 19, that their kin was innocent and did not deserve to be killed.
The suspect's family refuted police allegations, claiming that there was no gunfight between their relatives and law enforcement authorities. On Thursday, March 17, the gunned-down suspect was at his residence until 9 p.m., when he left to buy his pregnant wife juice, according to his sister. He and a friend got on his motorcycle and rode to the retail center.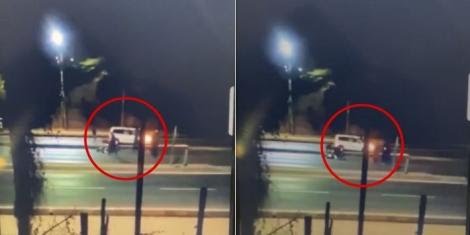 "His wife had called to check whether I had seen her husband. She informed me that she had attempted to contact him but that he had not returned her calls. I then decided to hunt for him in the Huruma area "The story was told by the sister.
His mother insisted that her son was innocent, accusing the police of killing him without cause.
"My son was just killed by the police. It would have been preferable if he had been arrested and imprisoned for the rest of his life if he had been found guilty of any crime "the tearful mother expressed herself.
The family questioned the National Authorities Service's (NPS) statement, noting that the police did not provide the identification of the woman who was reportedly robbed on Friday, March 18.
The family also pointed out that the second motorcycle that the cops claimed was at the crime site was nowhere to be found, as were the items stolen from the lady, according to the evidence supplied by the cops.
His uncle said, "The government should take action against the police personnel involved."
The suspect had 14 bullet wounds to his chest, eyes, and other bodily regions, according to the postmortem assessment.
In response to the viral footage of the suspects being executed, the National Park Service (NPS) stated that the suspects were leaving the crime scene.
"After a chase along Thika Super Highway, police officers from Pangani Police Station responded quickly to the robbery with violence incident and cornered the two suspects escaping on a motorcycle."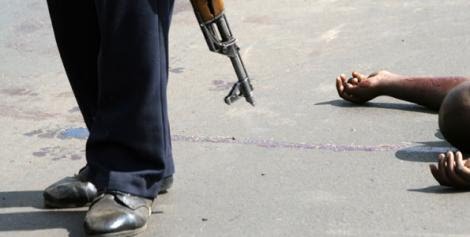 "The perpetrators, who had robbed a woman at gunpoint in the Pangani region, resisted demands to surrender and instead fired at police officers, who responded in self-defense." As a result, the two suspects were fatally shot," according to the statement.
Following the incident, the Independent Policing Oversight Authority (IPOA) issued a statement informing the public that the incident had been investigated.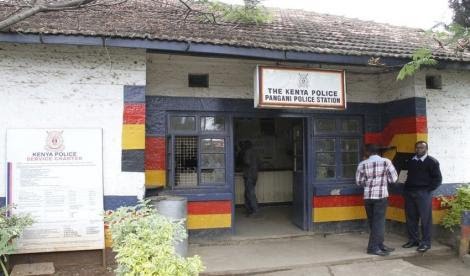 This comes as the country continues to grapple with an increase in extrajudicial killings. According to a research by HAKI Africa, 43 extrajudicial killings and forced disappearances occurred in the country in 2021.