A case attempting to condemn IEBC Chairman Wafula Chebukati to civil jail for denying ODM leader Raila Odinga access to servers used in the 2017 General Election was denied by the High Court.
In the lawsuit, activist Khelef Khalifa claimed that Chebukati disobeyed a Supreme Court ruling ordering the servers to be opened in Presidential Petition 1 of 2017.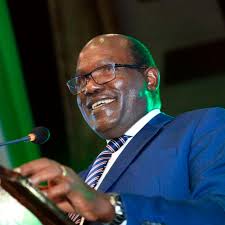 On Friday, however, Justice Hedwig Ong'udi dismissed the case due to a lack of jurisdiction.
The judge upheld the IEBC's Preliminary Objection, which questioned the Court's jurisdiction to hear and determine the case.
Chebukati's refusal to open the servers, according to activist Khalifa, was purposeful and in contempt of court.
"Until now, they have refused to provide Kenyans access to the servers." This isn't only disobedience of the court's directives. As the election approaches, the court should issue a warning that any disobedience of its directives would not go unpunished," Kahlifa proposed.
While overturning President Uhuru Kenyatta's election victory in August 2017, the Supreme Court ordered the Independent Electoral and Boundaries Commission to give petitioners and court-appointed information technology experts read-only access to the servers.