Lawyer Miguna Miguna has endorsed deputy president William Ruto for the presidency.
Speaking to Look-UP TV on Wednesday evening, Miguna claimed an Azimio member, who happen to be his friend from their days in the university, approached him to join ODM leader Raila Odinga's camp.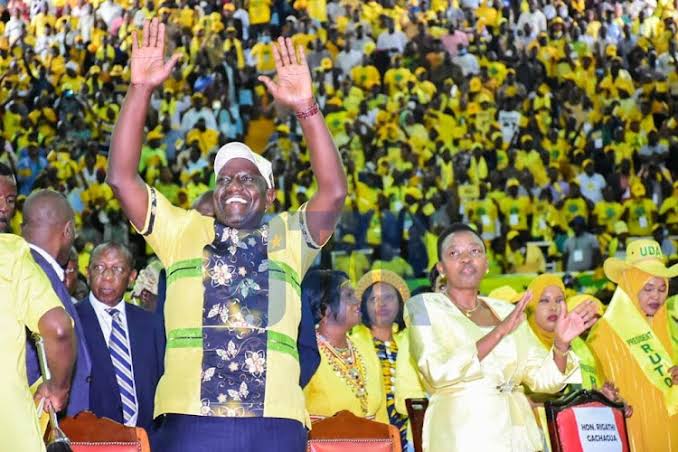 He said the member, who he did not want to mention, implored him that if he is not willing to join Raila, then he should not declare support for Ruto.

The Lawyer in a show of defiance chose to use the Tv interview platform to endorse Ruto for the presidency ostensibly the Azimio camp wrong.
" There is no way I can support Raila. What they were saying is that even if I am not supporting Raila, I should endorse Ruto. Well, today on a national TV, I 100 per cent endorse William Ruto," he said.
He added: "Without apology, I do hereby say that I Miguna Miguna declare that Kenyans who are committed to freedom and rule of law should vote for Ruto on August 9".
The sensational lawyer said his support for Ruto is to end the cycle of dynastic control that has plagued the country.
He urged Kenyans to back Ruto saying he is best suited to 'restore' rule of law.
"I am asking all Kenyans to support him to put to an end this cycle of dynastic tyranny," he noted.
His endorsement of Ruto came a day after the DP was unveiled as the UDA party presidential nominee on Tuesday.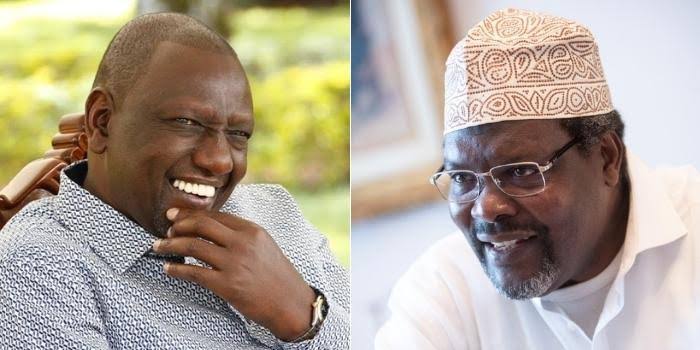 His unveiling marked the beginning of a fierce battle between him and Raila who was unveiled as Azimio La Umoja presidential candidate on Saturday.

The two have been billed as the front runners as the battle for the presidency gets down to the wire.
Miguna's endorsement of Ruto was long overdue considering that he has been an ardent critic of President Uhuru Kenyatta and Raila.

The Lawyer has accused the two of denying him access to his motherland and also being behind his alleged "torture and inhuman deportation".
Miguna was forced out of the country in February 2018 and his attempts to get back to the country have been futile despite court orders ruling in his favour.

The government has reiterated that the Lawyer lost his Citizenship and should therefore apply afresh, something Miguna has refused to do saying he never lost his Kenyan citizenship.