The tour of the United States by Deputy President William Ruto has sparked controversy after his Communications Director Hussein Mohammed released a video on social media saying that the second-in-command was locked up in a meeting with US government officials at the White House.
In his tweet, Hussein added that the Deputy President and his coalition partner Musalia Mudavadi led a team of Kenyan politicians to the White House. According to the media personality, Ruto and his group discussed strategic cooperation issues with their counterparts in the United States.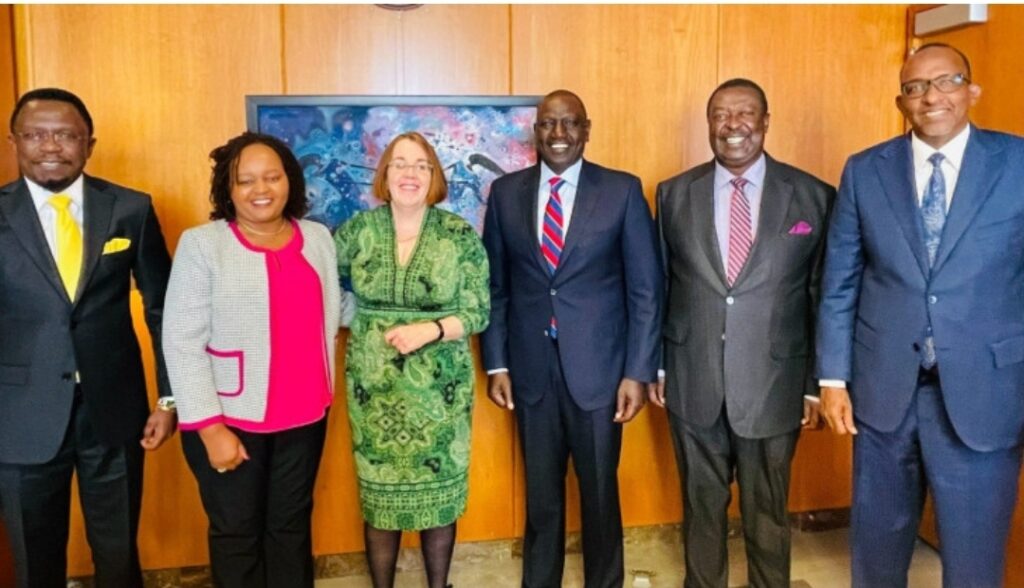 "Kenya's Deputy President Dr. William Ruto & former Vice President Musalia Mudavadi led a delegation that was hosted at the White House in Washington DC today, in a closed-door meeting where issues of strategic partnership between U.S.A & Kenya were discussed, including sustaining Kenya's trajectory as a constitutional democracy," his tweet read.
Hussein's appointment has been met with criticism, with some questioning the fact that the Ruto-led team met with officials from the Joe Biden administration in the White House.
Renowned pro-government blogger Pauline Njoroge slammed Hussein's statement, claiming that the presidential candidate actually met US Assistant Secretary of State for African Affairs Molly Phee at a building next to the White House.
"He did not enter the White House. He entered the adjacent building, the Eisenhower building. Ruto did not see the inside of the White House," she tweeted.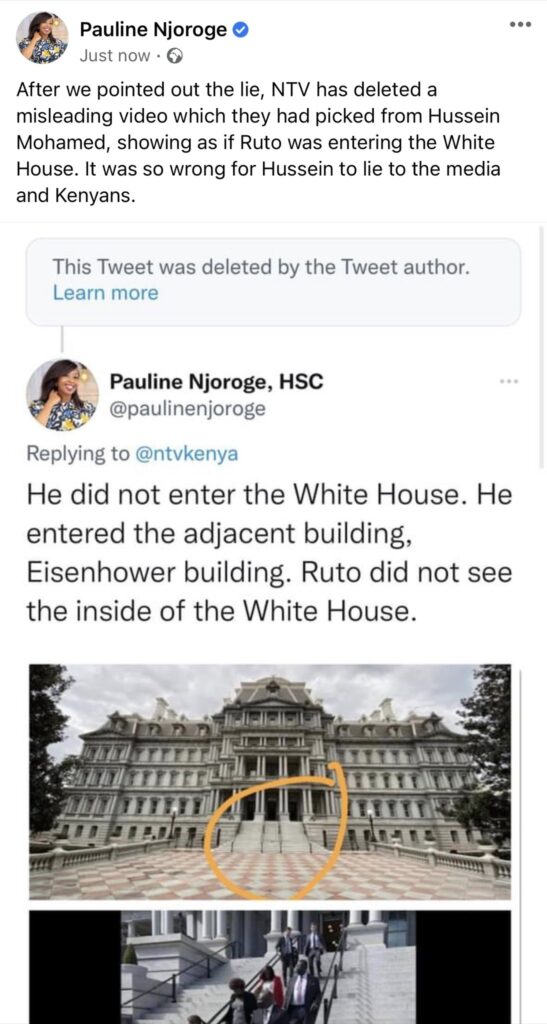 A group of social media users agreed with Pauline in denouncing Ruto's communications team for allegedly misleading the public.