Are you seeking for a life full of goodness, a life that is fully defined by good tidings, a place where you always wake up to see the massive Mt. Kenya beaming directly through your master bedroom window?
WHY OPTIVEN?
Optiven Limited is a Real Estate firm that takes pleasure in offering real estate solutions in the most efficient and effective manner possible. Professionalism, honesty, customer focus, and innovation are core values for us. We have been in business for over seventeen years, and our products include the sale of value-added plots and the provision of affordable homes to consumers. Optiven is the industry's market leader, having been named the Number One Company in Kenya and the Best in Real Estate in the Top 100 Midsize Company Award 2014/2015.
WHERE IS IT LOCATED?
Wema Gardens is located 400 meters off the tarmac
11 miles south of the Equator
3 kilometers from the bustling Naro Moru business district
20 kilometers from Nanyuki
126 kilometers from Nairobi.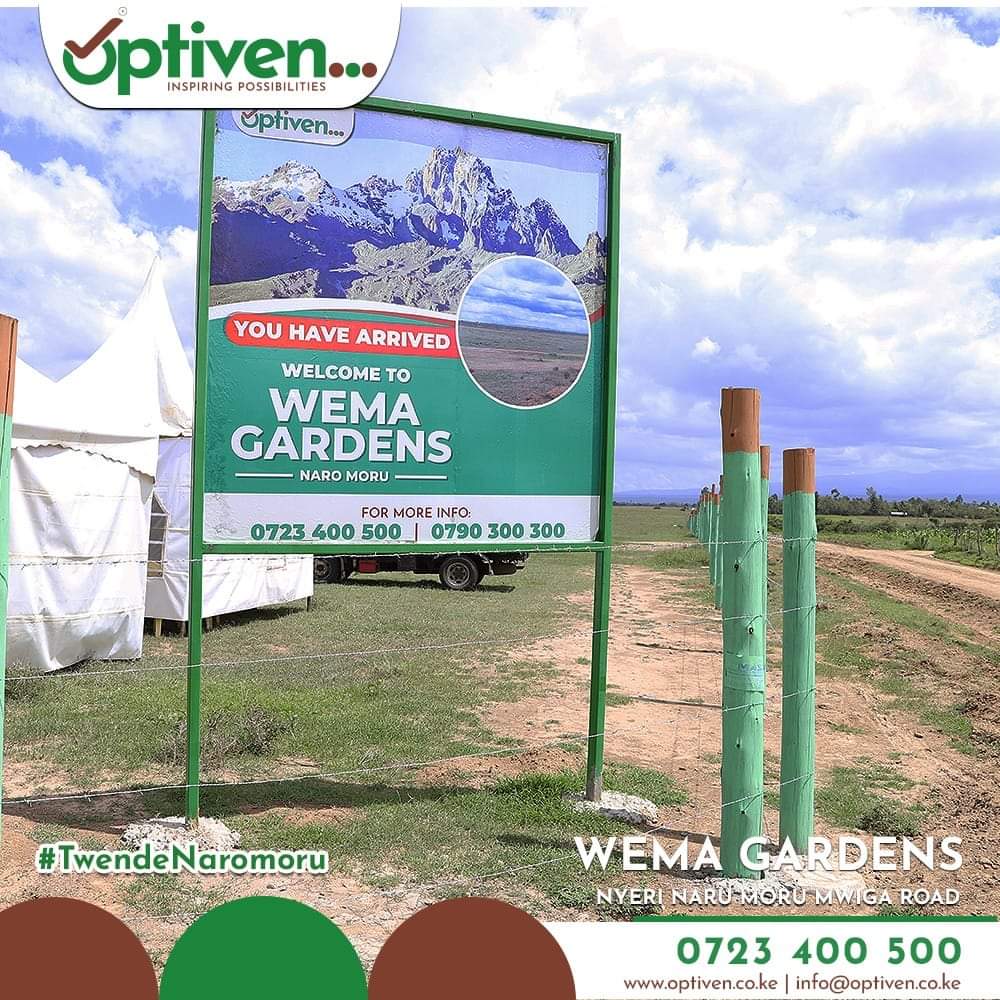 WHY CHOOSE NARO MORU
In Wema Gardens Naro Moru, every day, you wake up like a tourist, and you see Mt. Kenya and The Aberdare Ranges because Wema Gardens is between the two beautiful sites
The equatorial weather is a major changer in this area. (This is the type of weather that promotes longevity and happiness.)
AMENITIES — THE TOWN BOASTS A NUMBER OF WELL-DEVELOPED PUBLIC AMENITIES, WHICH INCLUDE:

Hospitals
Hotels
Infrastructure Expansion
Business nodes
It is home to a TVET institution.
It is home to St Lwanga Primary School.
WHAT ARE THE MOST RECENT HAPPENINGS IN THIS TOWN?
Naro Moru town is rapidly increasing as a result of recent infrastructure expansion and the mushrooming of hotels in this area.
On the other side, the area is an agricultural hub, with a rapidly rising population.
WHY SHOULD YOU BUY A HOME IN THIS AREA?
This is the place to be if you are looking for happiness or want to develop your money.
Also, if you want to settle or develop homes to sell or rent, purchase a property that will gain exponentially and join the ranks of intelligent investors by purchasing this goldmine courtesy of Optiven.
WHAT MORE DOES OPTIVEN OFFER FOR WEMA GARDENS – NARO MORU
You must invest immediately near the Equator, a location that is not only strategic but also incredibly beneficial to your health. The nicest and only one-of-a-kind property in town is Wema Gardens – The Place of Good Tidings.
PEOPLE WHO ARE IN DIASPORA
What exactly is a Diaspora Investor?
At Optiven Limited, we cherish our diaspora investors and are committed to providing them with a hassle-free investment experience. We consider everyone living outside of Kenya's boundaries in Africa, America, Asia, Australia, and Europe to be a diaspora investor, regardless of whether they are studying, working, or have a permanent residence in another nation but are Kenyan citizens.
Why should Kenyans in Diaspora Choose Optiven
Honesty and professionalism are important to us.
We give you good value for your money. We have project titles ready.
We provide answers to your investing requirements.
We will pick you up at the airport and transfer you to your investment.
We educate you on property investing and provide advise on the prerequisites for owning a home.
Our projects have added value and are ready for rapid settlement.
We have an Optiven customer service officer on call 24 hours a day, 7 days a week to answer all of your investment inquiries and provide guidance on the papers required to purchase your home.
Our Diaspora administration officer assists you in obtaining documents such as PIN and ID by linking you with the Kenyan Embassy.
We have a list of properties from which one can select based on their investing requirements.
We allow you to buy a project and pay for it in monthly installments.
How Can One Buy A Property While Abroad?
At Optiven Limited, we make sure that our diaspora investors have a hassle-free investment experience. To that end, we communicate with them and provide guidance every step of the way until the property of their choice is finalized. We send you our investment catalogs so you may choose the best investment project for you, as well as project maps so you can select the plot of interest.
PROCEDURE FOR PURCHASING A PROPERTY
1.Inquiry regarding any Optiven Property.
•Feedback: Type of investment (long term or short term) via live chat, Facebook, Twitter, Skype, Whatsapp, and website (www.optiven.co.ke)
•Conversion: Additional interaction to allow the client to select a chosen project to meet their needs.
2.Investment Catalog – Send an investor's guide that corresponds to the client's investment category.
3.Plot Selection: The client chooses his or her desired project.
•Subdivision Map: Either send the subdivision map directly (through admin@optiven.co.ke) or verify the revised map online from the project he has chosen.
•Site Visit: Send a representative to visit the site on behalf of the client; the client should supply contact information to facilitate discussion. We will also take the client to see it when he returns to the country. (Site visits are free of charge.)
4.Plot Availability: We will confirm the availability of the selected plot(s) and optionally send the online booking form to the client for completion and return via email.
•Due Diligence: We offer a copy of the Title Deed and a copy of the Mutation to the client. This will be used to do a land registry search through the contact in Kenya. (Our agent handles it for a cost of Kshs. 1000, although the search procedure only takes one day.)
5.Payment Process: The client will choose flexible payment plans that are within their budget: We permit;
•Cash – payment within 30 days, Loan facility – we can recommend banks (Obtain a letter of undertaking from the financier)
•Installment: The client has the option of paying in installments over a period of up to 24 months (a minimum deposit of 30 percent ).
•Payment and Receipts — The client deposits funds into the given bank account. We will provide the client with an Optiven official receipt in soft form. (We keep the hard copy receipts for the client in a secure location.)
6.Offer Letter: We deliver the offer letter to the client, which includes the purchase price, bank account number, terms, and projected closing fees. The offer letter is valid for seven days. Our agents are authorized to make offers.
7.Client Documents: provides us a copy of their ID, a copy of their PIN, and three passport-sized pictures (Send the document via mail)
8.Legal Documents: These are the documents that will allow the client to own the plot.
•A selling agreement will be prepared by our lawyer. We send it as a soft copy.
Verification – The client will confirm that he agrees with the information provided.
•Our agreements are legally binding and cannot be changed. (Agreement Fees due to our lawyer, which are greatly reduced to Kshs. 5000. Client is also able to consult with his or her own attorney. Please keep in mind that these are not the legal charges of transfer and registration.)
9.Completion Document: Once the investment has been paid in full, we prepare the following documents:
•Land transfer paperwork and an application for consent to transfer (in triplicate) (in triplicate). We provide them as soft copies with very clear instructions on where the client must sign. The documents should be printed one after the other.
•Once the client has signed and returned hard copies of the above documents via courier services.
The lawyer will certify these documents and attach a copy of the Lawyer Practicing Certificate, as required by Law Cap 300.
•At the time of Title Deed processing, legal expenses for transfer and registration are 8% of the plot value.
10.Title deed registration: We transmit all completion paperwork to the Land Registry for title transfer and registration (it takes 60 days on submitting the documents to registrar
HOW DO IT PAY for OPTIVEN Ltd PROPERTIES?
1.How To Send Money Easily Via Wave
Go to wave application.
To: Optiven Limited
Choose: New Bank Recipient
Select Equity Bank
Enter Account number
Re-enter the account number again.
Save
Enter amount
Password
Send
Forward the transaction confirmation to the respective Marketer handling your account either on WhatsApp or email for tracking and receipting.
2.How To Send Via PoaPay
Send money to KENYA quickly, cheaply, and securely with PoaPay.com. (To make a payment, click on the image.)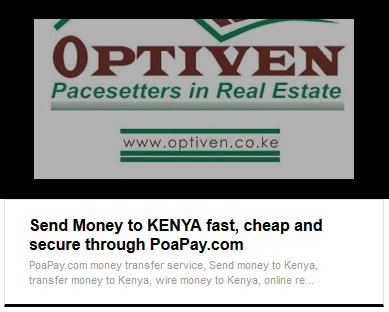 THE EARLY BIRD OFFER
Kshs 399, 000 – Cash payment due in 14 days
Ksh 415, 000 – 3 months Installments
Six months – Kshs 425, 000 Installments
Kshs 450, 000 – for a period of 12 months Installments
The offer excludes title deeds.
TITLE DEEDS?
Individual title deeds will be available within the next three months.
Because the property is in town, the titles are leasehold.
PHOTOS OF THE SITE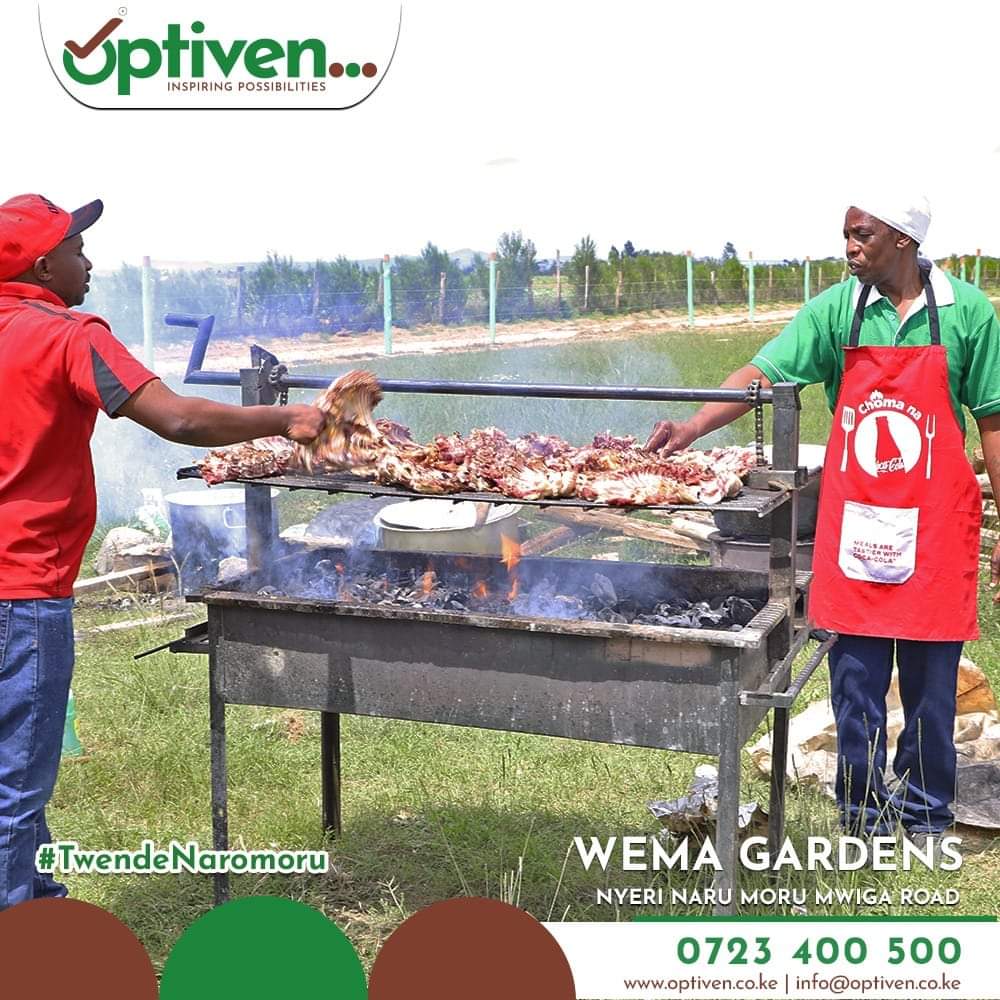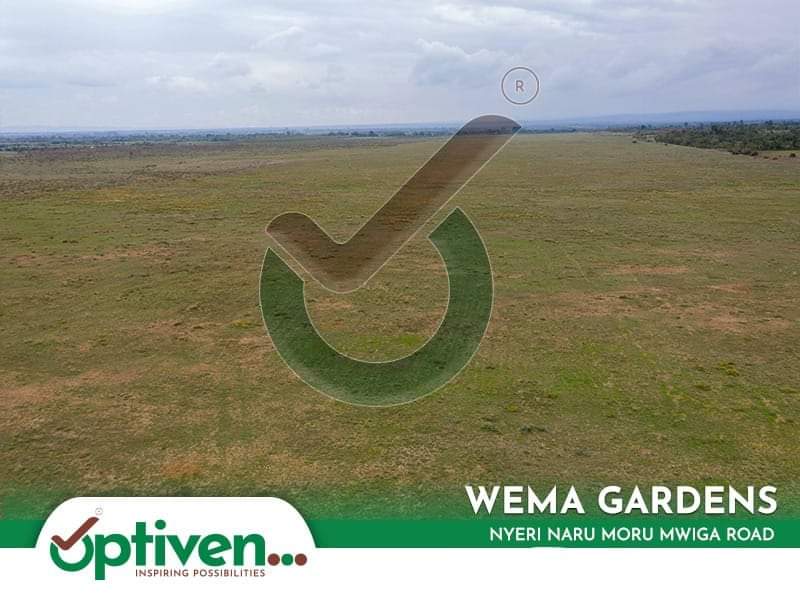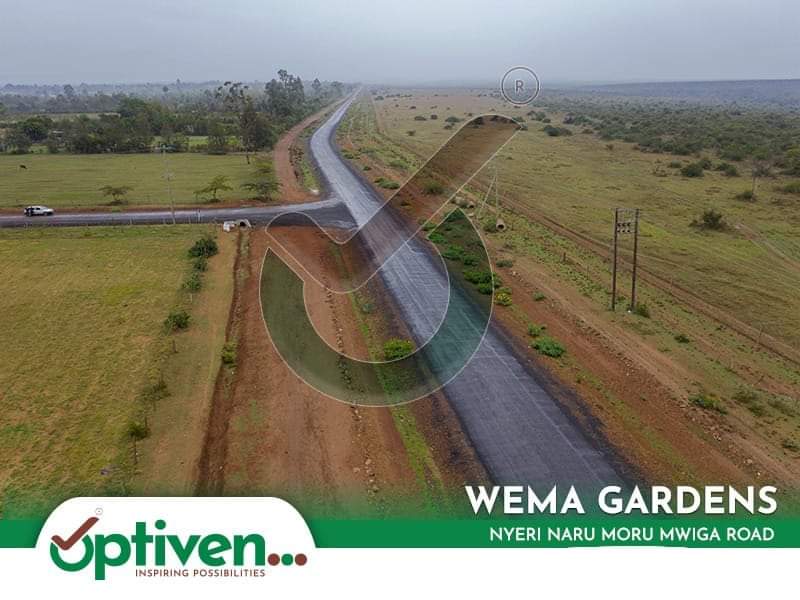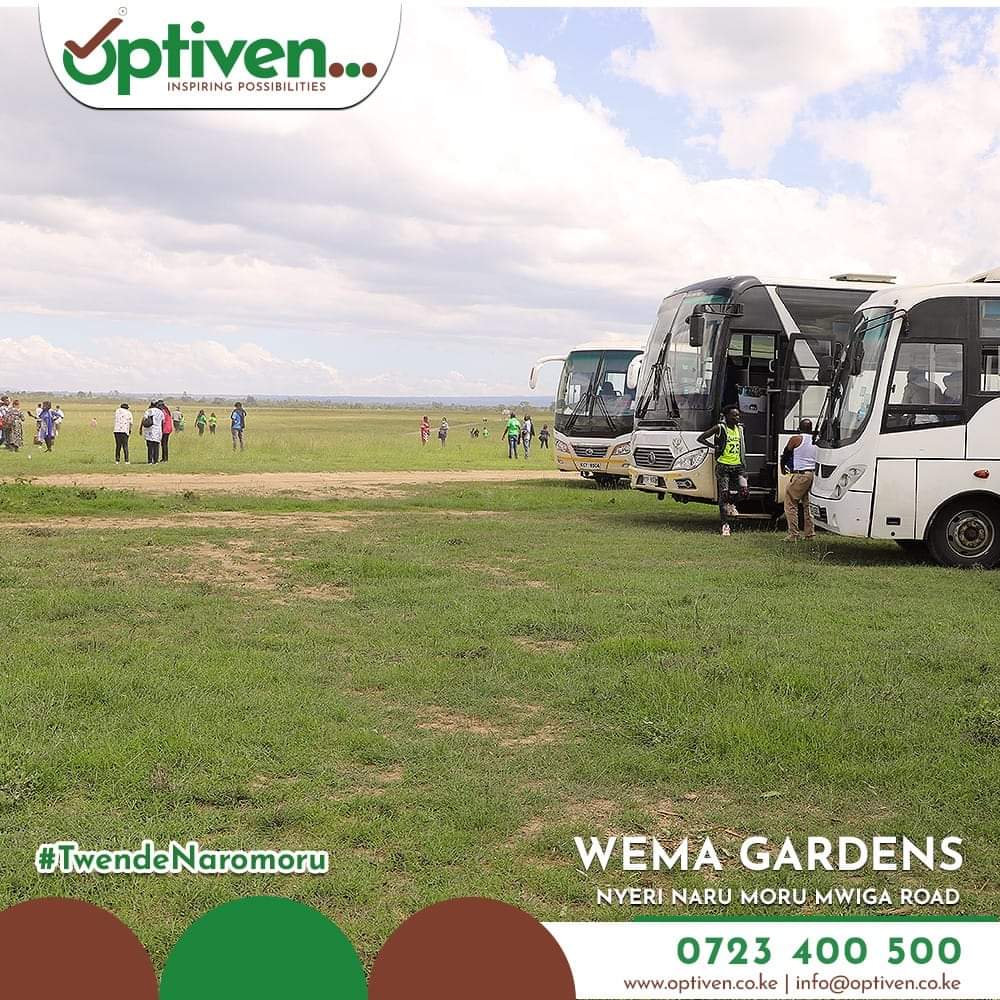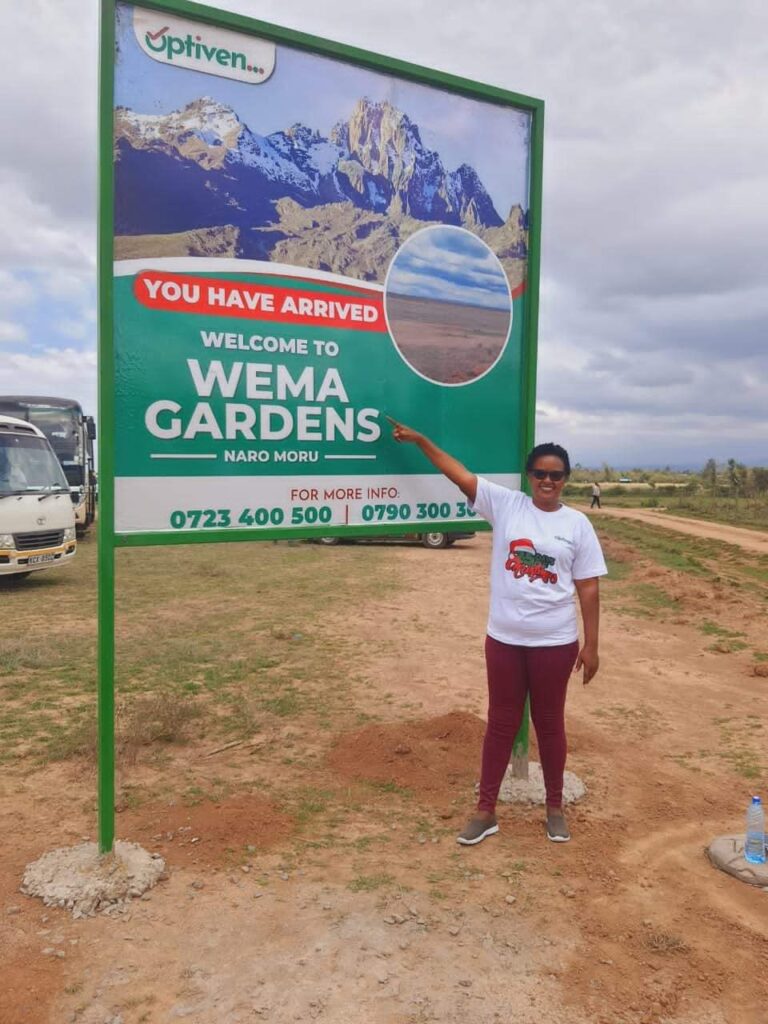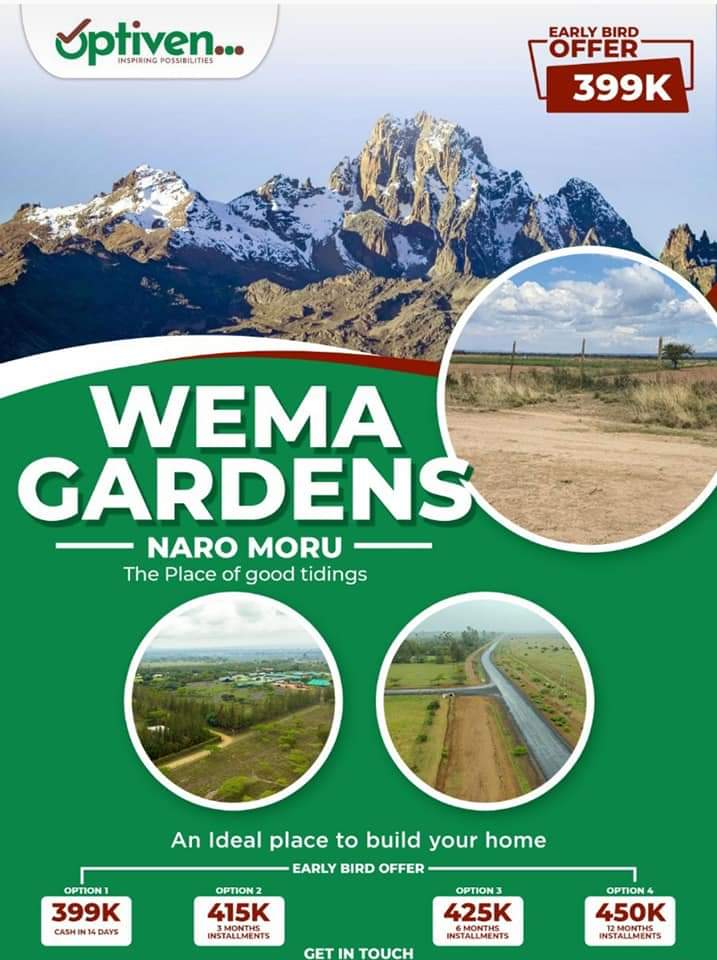 Contact us
Optiven Limited
Head Office: Absa Towers Loita street 14th floor Wing A
Postal Address: P. O Box 623-00600 Nairobi, Kenya
Call / SMS / Whatsapp : 0790 300300
Email: info@optiven.co.ke
Branches
Site Office: Woodlands Heights, Ruai
Site Office: Kitengela: Acacia Junction