Leaders around the country have questioned Uhuru's claims that he is handing over authority to Raila Odinga. In Sagana yesterday, the head of state stated that he would delegate power to Raila rather than his deputy. Ruto's close ally Kimani Ichungwa, on the other hand, has questioned him via retweet.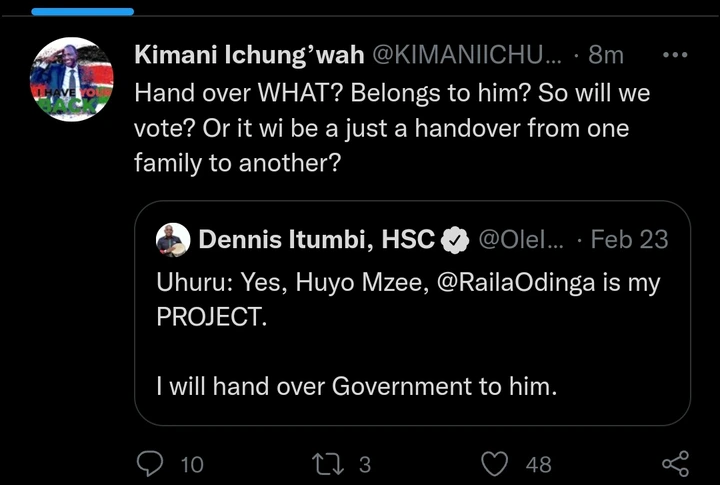 Is Uhuru intended to hand over power to Raila or to the guy elected by Kenyans? Why does he appear to assert that he will not cede authority to anyone else? If he truly loves our country as much as he claims, he should hand over control to whoever wins the elections rather than claiming he wants such and so.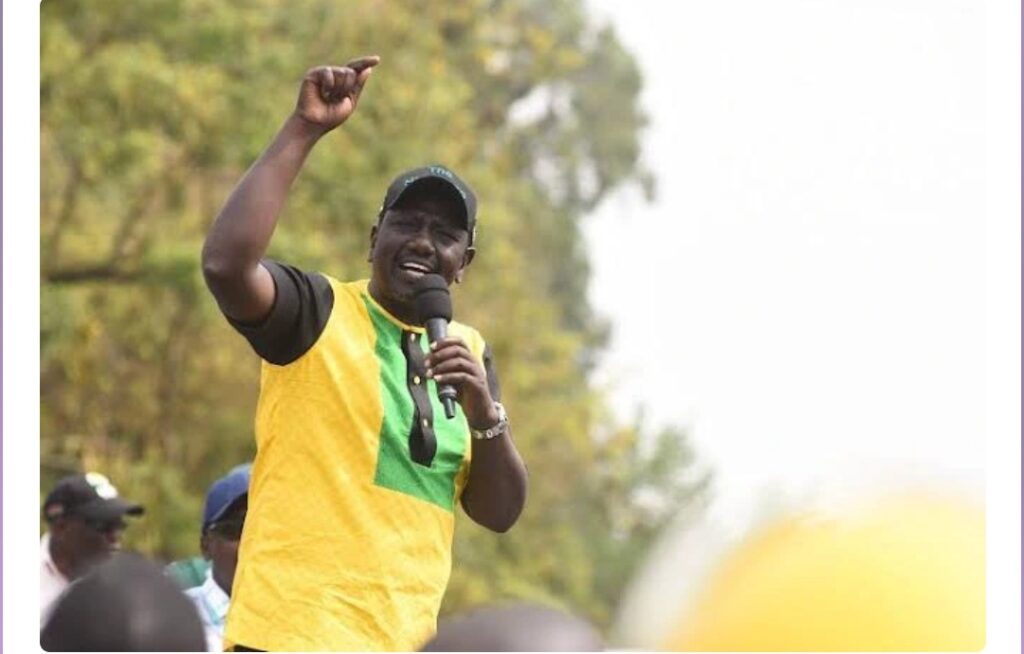 Although dp Ruto has honored his endorsement, Uhuru's allies are enraged. The outgoing President Uhuru Kenyatta clearly fears DP Ruto, and he is well aware that Mt Kenya is firmly behind Ruto. Dp has played his cards brilliantly, and he may surprise his employer in the general election.