All roads leading to Sagana State Lodge have been blocked and swamped by residents. They are excited to see President Uhuru Kenyatta. He promises to listen to them and address their concerns.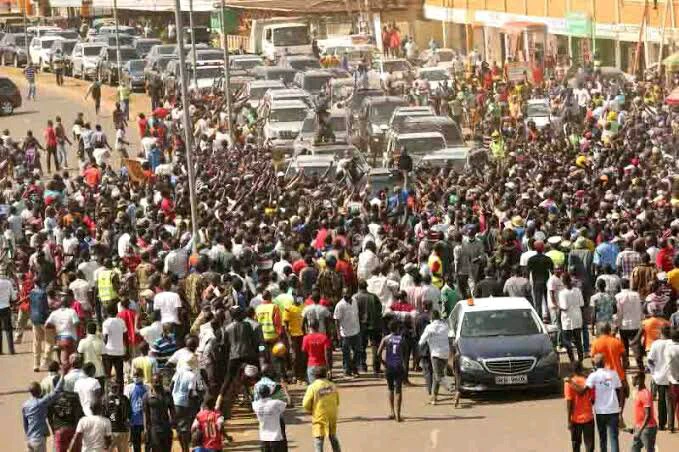 The president is expected to tour the region. The Sagana three meeting will be happening today, Wednesday 23rd. The president is expected to give the political direction to Mt Kenya region. He's is also expected to highlight his achievements in ten years.
In a video posted by a writer in his you tube channel, the residents are seen flooding and blocking the roads. (Perceived to be Jubilee supporters)As they are chanting Uhuru and Jubilee slogan. Dressed in red in color, which are Jubilee party attires.
However there's emergence of unverified reports that some residents have been locked out of the Sagana State lodge. As security officers are standby checking everyone who wants to access the facility.
This happens a day after a section of Mt Kenya residents had asked president Uhuru Kenyatta to visit the ground listen and get the real issues affecting the citizens. Speaking via a local media Nyeri county, the residents said that hotel meetings will never solve the issues of the common citizens.