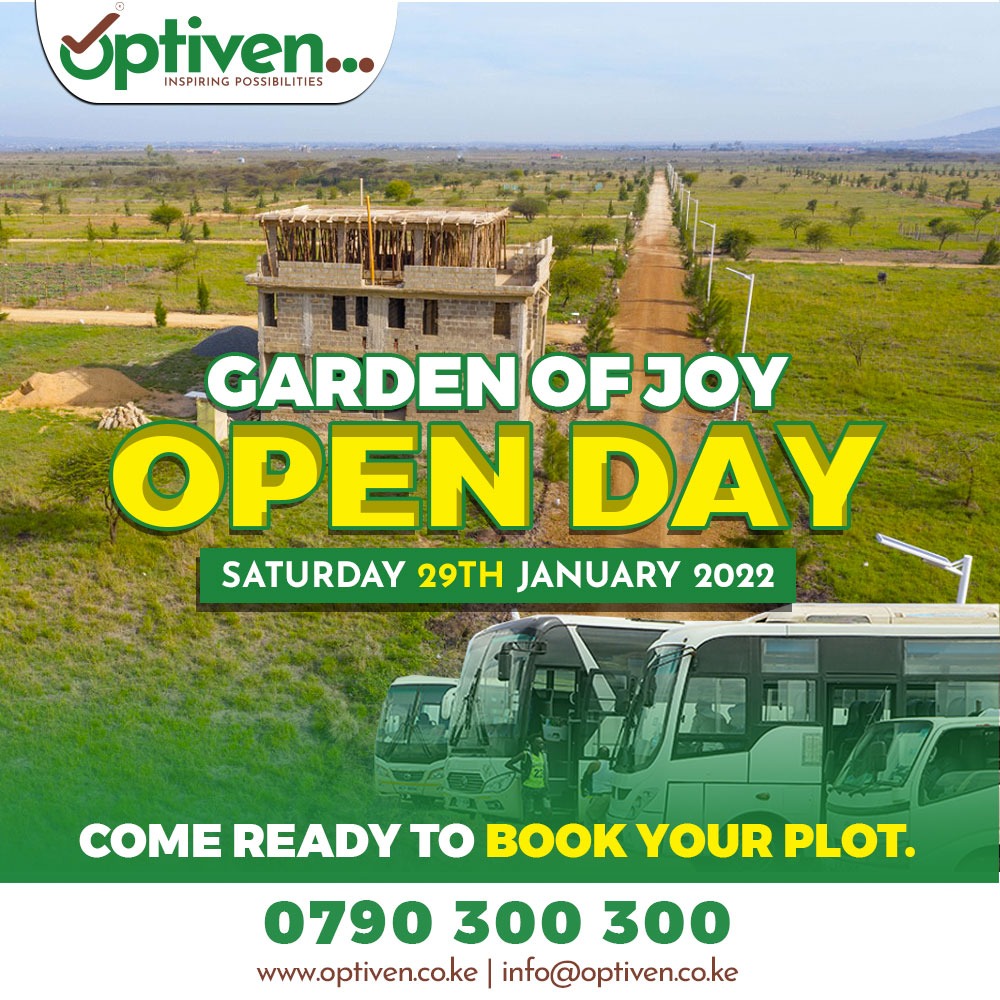 The Optiven Group is a well-known name in the African real estate industry. The major goal of the organization is to empower property investors and alter society.
The flagship product of the Real Estate department is transformed value addition plots, which have been enhanced to suit immediate residential settlement, commercial needs, and future financial gains.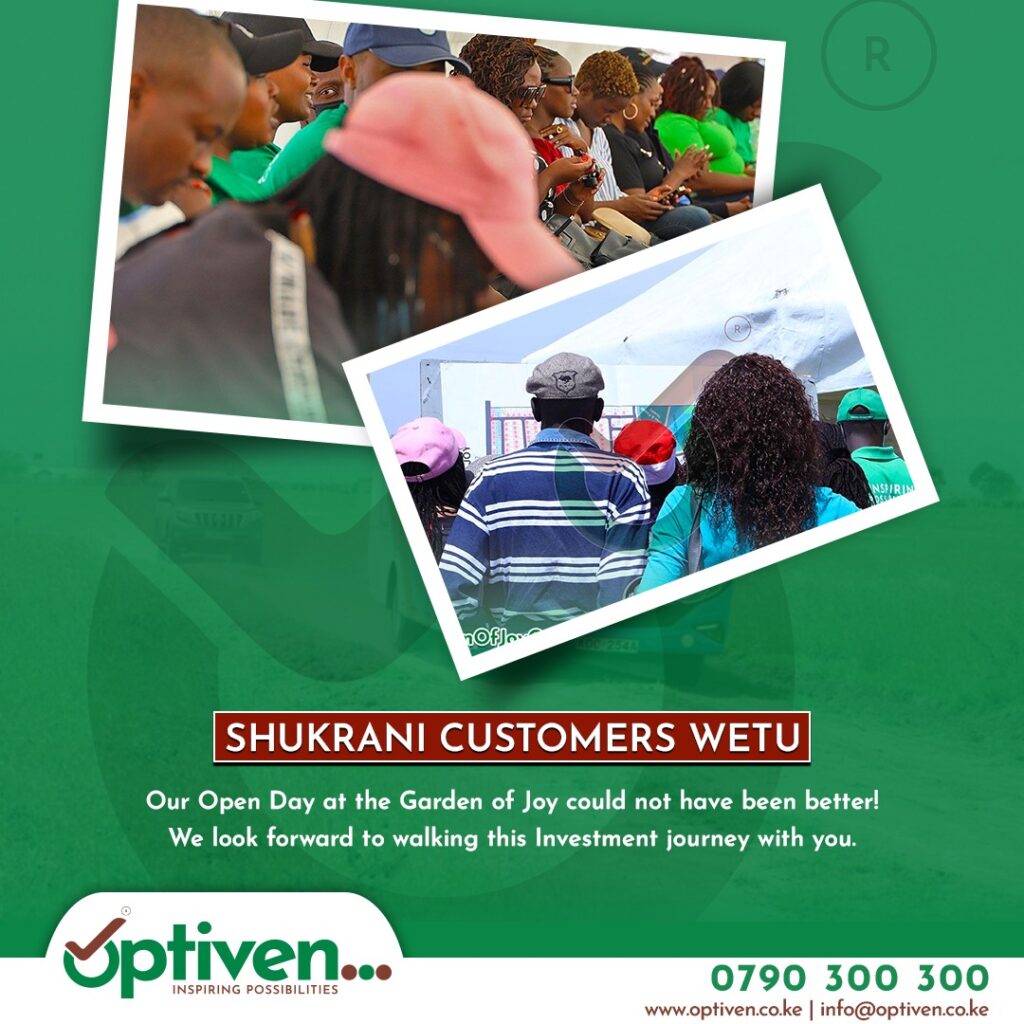 Optiven Real Estate, Optiven Construction, Optiven Insurance, Optiven Homes, and Optiven Water are just a few of the company's many successful Strategic Business Units (SBUs). With its GMC Place in Kitengela and two cuisine franchises, Eagle Peak Spur and Panarottis, the company has also made a name for itself in the hotel market.
The Optiven Foundation is Optiven's soft arm, which focuses on charitable initiatives. In its endeavor to improve the social well-being of thousands of Kenyans, the Foundation has been involved in several philanthropic projects.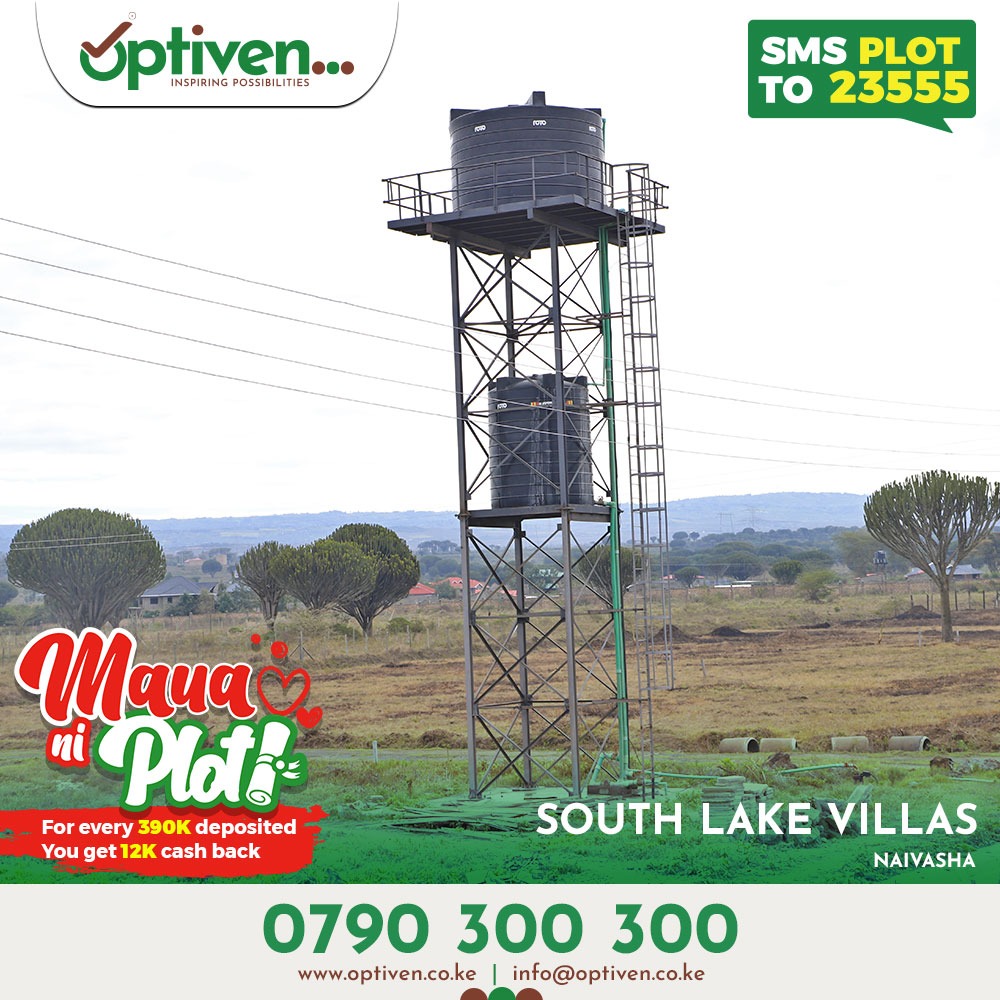 Optiven is led by George Wachiuri, its Founder and CEO, and is living up to its objective, which is to create an environment that positively affects its employees, customers, and all stakeholders by providing cutting-edge goods and services.
The company, which wants to employ over 30, 000 people directly by 2030, has remained a distinct and reputable brand that consistently earns plaudits both within and outside Kenya. Optiven has also enabled over 10,000 Kenyans to purchase property and employed over 2,000 people in the real estate and hospitality sectors, both directly and indirectly.
There are many reasons why you should invest with Optiven Group and some of them are listed below:
–East Africa Best Employer Brand Awards named us the best employer in East Africa for 2019.
–Optiven also won the overall winner's trophy in KPMG and Nation Media Group's Top 100 Mid-Sized Companies Survey, 2014/2015.
-The company was also named Best Customer Orientation & Marketing Company in Kenya (COYA AWARDS) in 2015.
–During the 2nd Annual Real Estate Excellence Awards, 2019, the firm's real estate branch took home two winner's trophies for Land Agent of the Year and Best Value Added Land Selling Company, confirming its position as a leading brand in Kenya.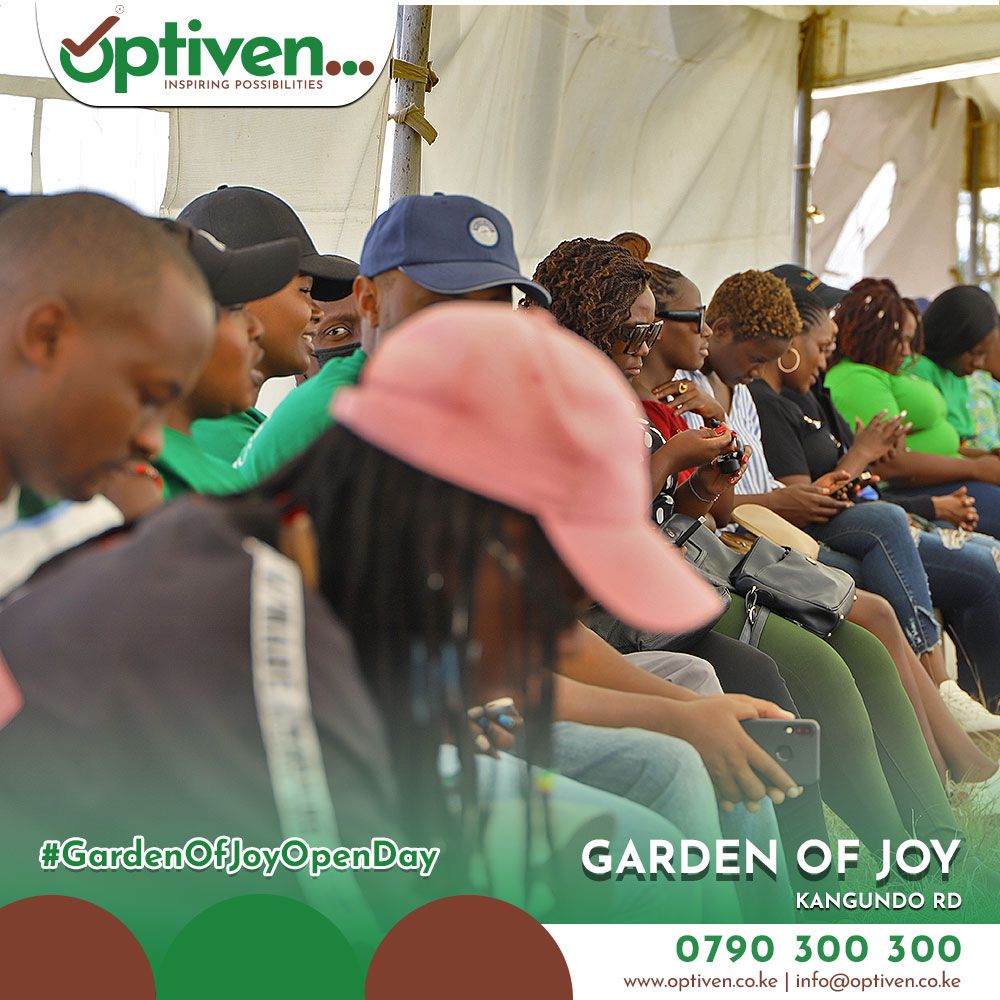 Below are property details and pricings
Think "South Lake Villas in Naivasha by Optiven" when you think of a vacation home. This project, like rare stones, beckons you in with its alluring beauty.
Type of property: freehold
acreage: a quarter of an acre
Address:Naivasha
Location
Buffalo Mall is 11 kilometers away from South Lake Villas.
2.5 kilometers from Lake Naivasha Resort, 3.5 kilometers from Enashipai Resort, and directly on tarmac (Moi South Lake Road).
The project is only a few minutes' drive from the Naivasha Road exit.
Additions to Value
The South Lake Villas project includes water, electricity, a stone perimeter fence, security, a beautiful gate, and residents.
This is your chance to own. This is located in Naivasha.
Option 1: 5.995M Kshs (pay within 7 days)
Option 2 – 3 monthly installments: 6.2 million dollars
Option 3 is a six-month commitment. 6.35 million dollars in installments
Option 4 – For a period of one year 6.8M in installments
Maua Ni Ploti.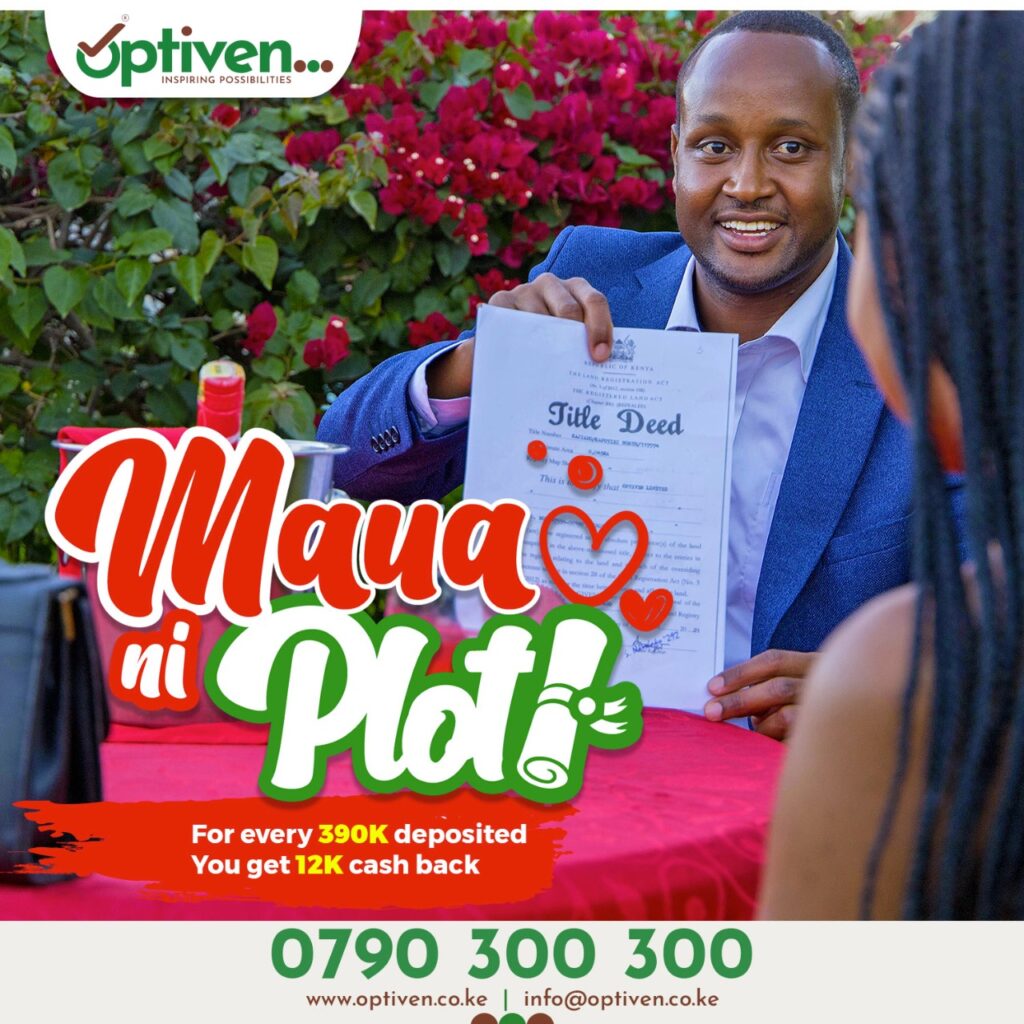 Flowers, chocolates, clothes, dinner dates, and a spa treatment are always popular Valentine's Day gifts. Why not go against the grain this year and give your loved ones a TITLE DEED?
Buy a Plot of Land in any of our properties as a GIFT to your loved ones this Valentine's Day, and you can also enjoy a romantic date on your property!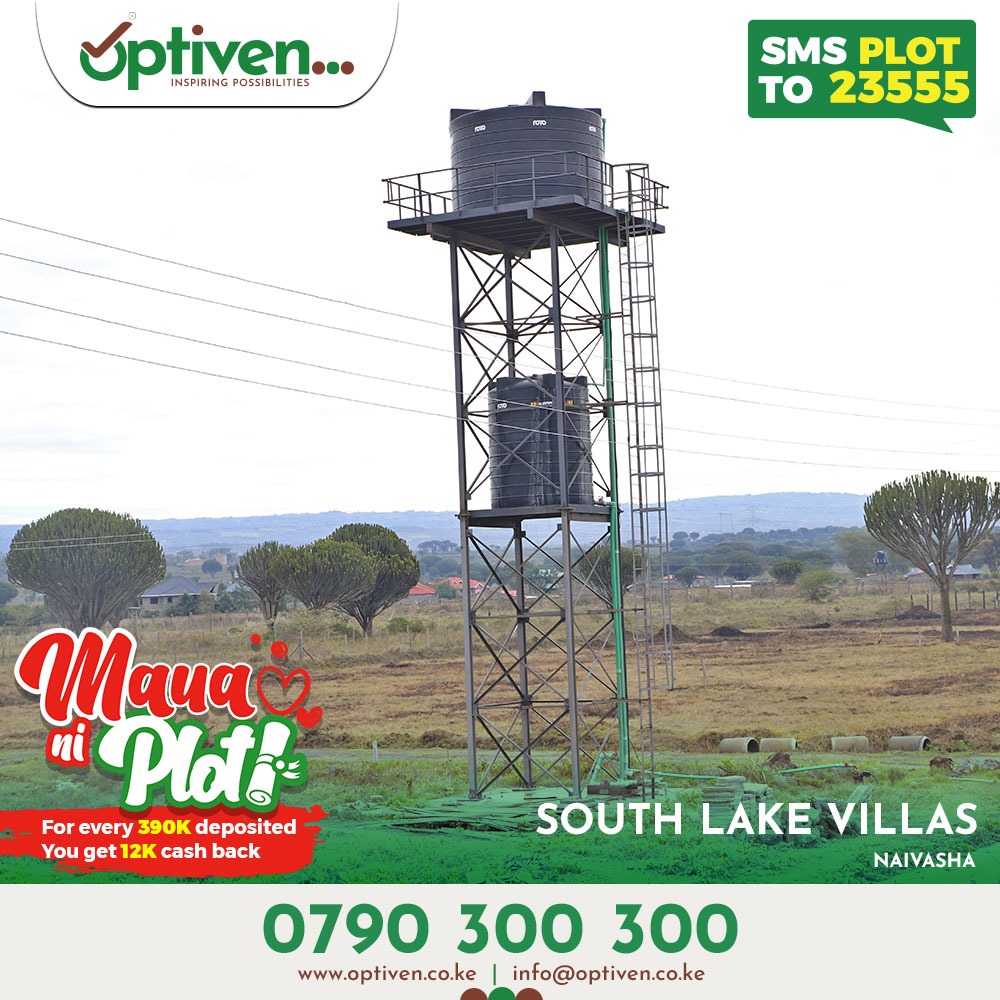 Most of our developments include murram roads, water, power, street lights, and trees, all of which are ready for you to build your dream home.
You will receive 12K Cash Back for every 390K you deposit, allowing you to pamper your loved ones during this MONTH OF LOVE!
Call/whatsapp 0790 300 300 for more information, or go to www.optiven.co.ke for more information.