Richie Rich, according to the Sun UK, will be the world's youngest millionaire in 2022. Mompha has a kid named Richie Rich. He recently celebrated his ninth birthday. According to a report published by the world's most prestigious media organization, the child is worth $1.2 billion. The estimated value makes the child the world's youngest person living to acquire such fortune. Imagine being the world's richest youngest child at such a young age.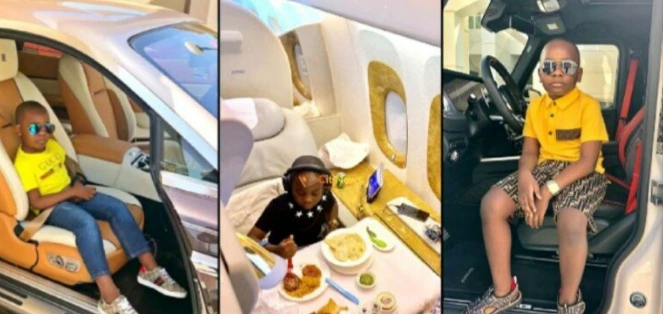 He was claimed to have gotten his first luxury mansion at the age of six, according to claims from the SUN UK. He is also claimed to have started traveling throughout the world at an early age. Using his private jet, he began traveling throughout the world. He usually travels to Nigeria during the school holidays and is currently based in the United Arab Emirates (UAE).
Richie Rich owns a lot more than the items listed above. The young millionaire also owns some of the world's most valuable assets, including Mercedes-Benz G-Class, Ferrari, Bentley, and Rolls-Royce, among others. He enjoys posing in front of his flashy cars and mansions. He does not possess a single costly home.